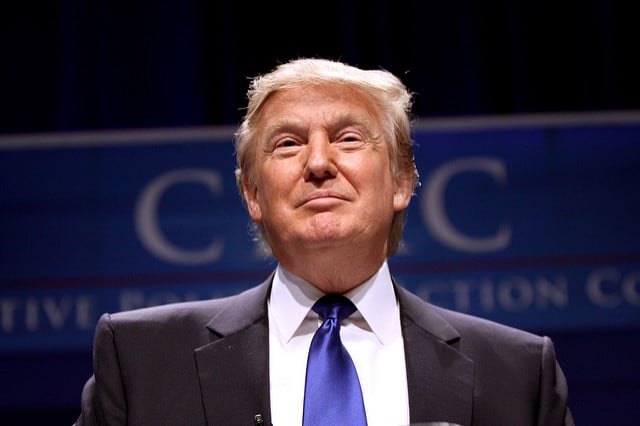 The US Court of Appeals for the District of Columbia granted the Trump administration's request to freeze the ongoing litigation over the Clean Power Plan on Friday.
The federal court's decision to pause the legal battle over whether the Plan was causing the Environmental Protection Agency (EPA) to act ultra vires, beyond its legal powers, leaves many concerned that the freeze may be for good. The stalling of legal action, without a Supreme Court decision on the CPP, also puts the Plan at risk of being revoked completely.
For now, the litigation has been halted for at least 60 days. The plan itself has been suspended since February 2016 when the Supreme Court put the regulations on hold whilst under review. A coalition of 28 states led by coal bastion West Virginia originally took the EPA to court over the Plan, asserting that the former had gone too far in targeting existing coal-fired and natural gas plants in an effort to reduce emissions.
But now, that lawsuit has been suspended for two months after Trump requested a delay on the ruling, despite the objections of two dozen states and scores of environmental groups who were awaiting a final decision on the regulation.
"We are in a race against time to address the climate crisis," Vickie Patton, general counsel for the Environmental Defence Fund, said in a statement. "The Supreme Court is clear that the EPA has a duty to protect Americans from dangerous climate pollution under our nation's clean air laws."
Many are viewing this as a victory for Trump – as he has pledged to end the Plan long before he was even in office. Last month, the president issued an executive order advising the EPA to withdraw parts of the Plan and hold under scrutiny.
On the other side, many energy lawyers and engaged stakeholders were confident that the Plan will survive the suspension. New York Attorney General Eric Schneiderman, who previously led a coalition of states in opposition of Trump's plans to end the CPP, has once again led 24 states and cities in urging the court to issue a ruling.
After the review, the White House could elect to modify the Plan, replace it with an entirely new regulation or eliminate it entirely.
"Pursuant to the president's executive order, Administrator [Scott] Pruitt has already announced that EPA is reviewing the Obama Administration's Clean Power Plan," said agency spokesman J.P. Freire. "We are pleased that this order gives EPA the opportunity to proceed with that process."