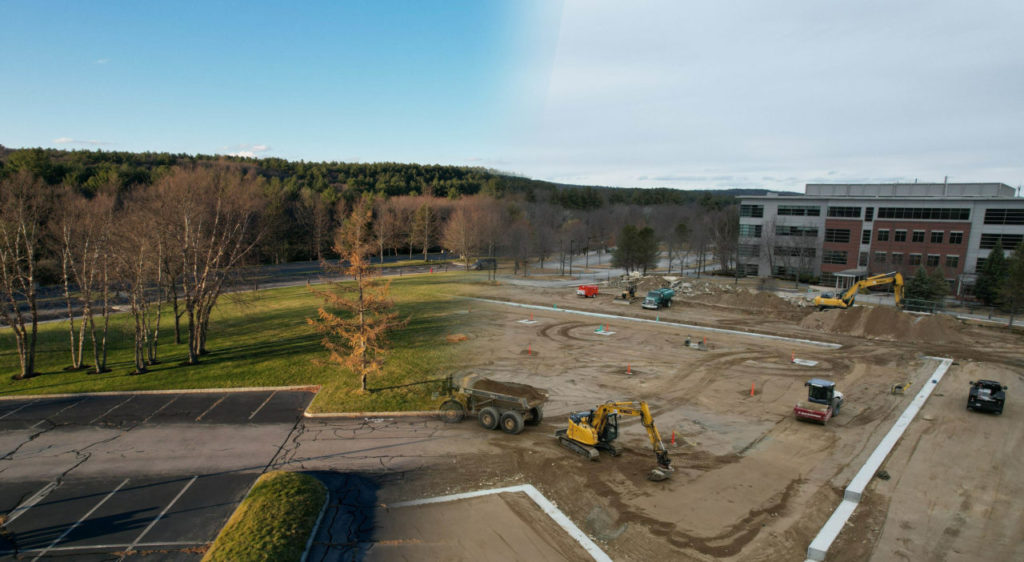 TÜV Rheinland has completed the structural foundations on what will be its largest testing and certification centre in the Americas.
Located near Boston, Massachusetts, the new Technology and Innovation Center will facilitate testing and certification processes for PV inverter and energy storage products, as well as other customer sectors like medical equipment, robotics and semiconductor testing.
The centre has a footprint of 65,000 square feet and will include both testing laboratories and office space.
Michael Cronin, vice president of sales at TÜV Rheinland North America said: "The multi-million dollar investment that begins with the laying of the foundation represents the response to the needs of our current customers, and a commitment to build a future hand in hand with technology and innovation."
In December the German technical advisory company announced its plans to begin offering PV testing, inspection and certifications in the US market in partnership with CFV Solar Test Laboratory, covering modules, components and power plants.
A date for the completion of the project wasn't announced, but TÜV Rheinland said that it will continue to provide updates as the Technology and Innovation Center progresses.