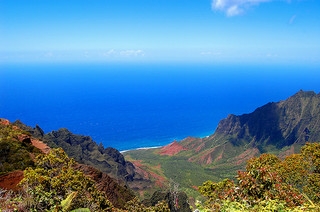 The Abu Dhabi Fund for Development (ADFD) has financed a two-year renewable energy training programme for Pacific Island countries.
The capacity-building initiative falls within the framework of the ADFD-funded US$50 million UAE-Pacific Partnership Fund (UAE-PPF).
Adel Al Hosani, director of operations at ADFD said the project plans to assist Pacific Island countries in driving wind and solar potential to achieve energy security, job creation and socio-economic development.
Renewable energy firm Masdar developed the programme which they will lead and deliver in collaboration with the University of South pacific in Fiji and green companies, New Zealand Elemental Power and Renewables and Australia ITP Renewables.
Khaled Ballaith, director of special projects at Masdar, said: "Based on tangible project experience in the Pacific, the new training programme aims to share lessons and to provide delegates from the island nations with more knowledge and insight".
"It is important that those involved in the projects on a day-to-day basis are empowered to deploy and capitalise on the renewable energy sources available in their countries," he added.
The first workshop, in late October, was attended by 25 representatives form 11 Pacific Island countries that have implemented renewable projects through UAE-PPF.
The next workshop is set to coincide with the Abu Dhabi Sustainability Week in January 2018 which will focus on providing training to decision makers and senior executives from the beneficiary countries.
In 2013 the UAE-PPF was introduced to tackle high-energy costs faced by the Pacific regions.
So far the fund has helped deliver the installation of 2.8MWc capacity of renewables, replacing approximately 3.2 million litres of imported diesel and eliminating an estimated 8,450 tonnes of CO₂ annually.
The third training workshop is expected to take place in October 2018.