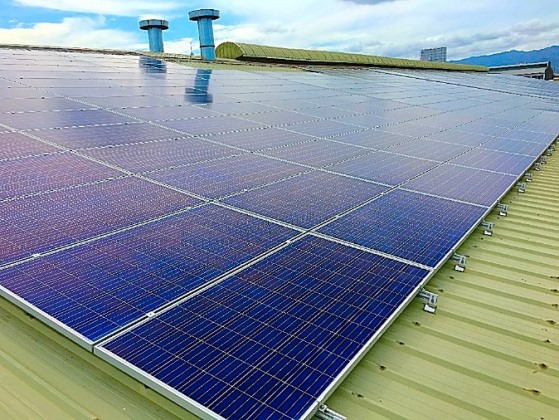 Solar energy solutions provider UGE International has been selected as the winner to engineer and develop 15 PV projects in Ontario for Peterborough Solar Projects Corporation (PSPC) — a partnership between Peterborough Utilities Inc. (PUI) and the City of Peterborough.
Once completed, the 15 solar installations will boast a total generation capacity of 9MW and will be developed across a number of sites in Ontario. PSPC was first awarded the 15 500kW AC feed-in-tariff ("FIT") contracts for ground-mounted solar projects as part of the utility's and city's goal to grow investment in clean energy.
UGE was selected for these projects through a competitive process to provide all engineering, procurement, construction, and commissioning services on the projects based on UGE's extensive experience. UGE has completed more 50kW ground-mounted FIT projects than any other company in Ontario.
Ratification of the development contract by the Peterborough City Council is scheduled for June 26. The contract is expected to be the largest in UGE's history, at approximately US$15 million.
Scott Matthews, UGE's vice president of projects, said: "As UGE reaches new levels of scale, the promise of a future free from a dependence on fossil fuels becomes increasingly possible. Now more than ever we need to prioritize the transition towards renewable energy sources and we are very excited to make such transitions possible through high impact projects such as these."