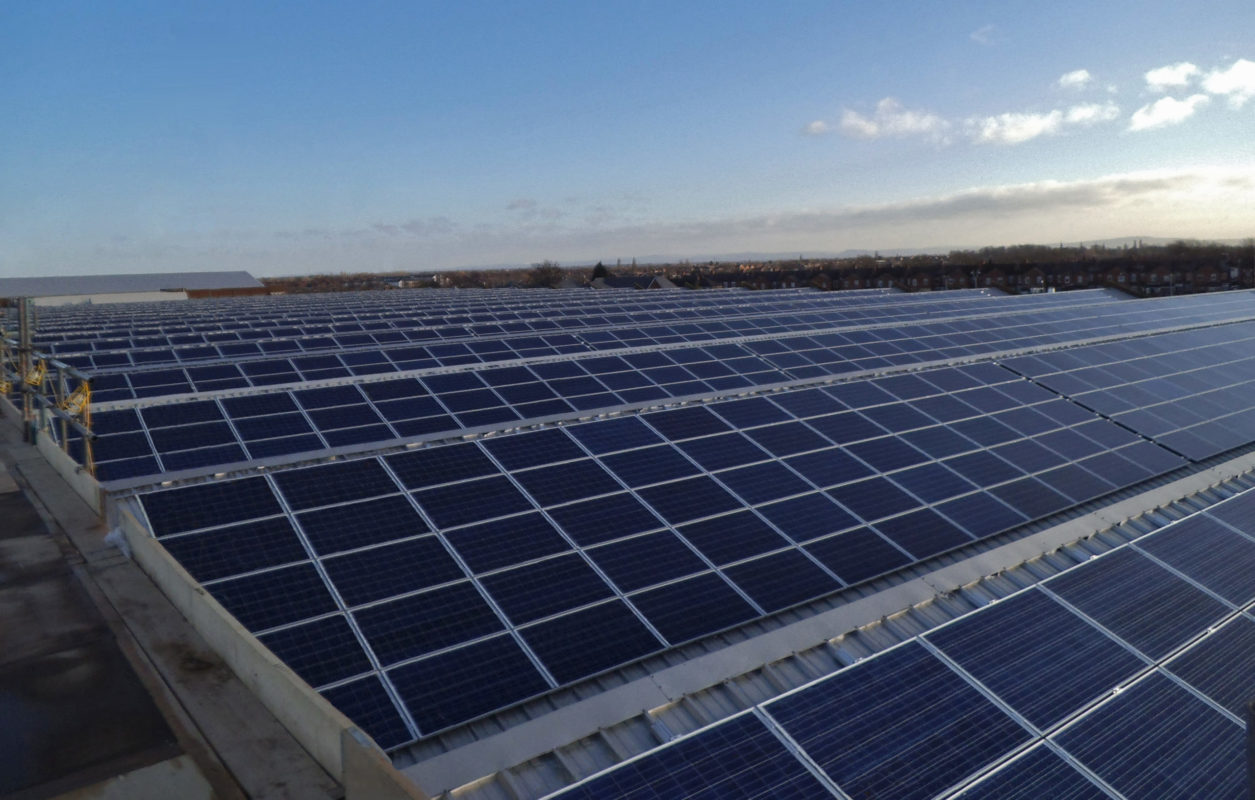 Developers of commercial solar PV in Britain, hoping to add batteries to their offerings could find the expertise required a significant barrier to entry, the head of a solar installation and power engineering company has said.
"At commercial level, every customer is different, every building is different, every load profile is different – where historically you might just try and fit as much PV to the roof as possible, that's not the way to do it now," Chris Roberts of Poweri Systems told Energy-Storage.News and PV Tech in a video interview.
"We're trying to match more to the consumption profile."
Roberts said he is receiving "more and more" enquiries about installing systems on a "trial basis" for companies seeking to reduce their electricity costs.
There have been growing expectations around the role of energy storage in the UK, with Sonnen earlier this week highlighting the country as a "key territory" in its expansion plans following investment by US engineering giant GE.
At Solar Media's recent Energy Storage Summit, a poll was taken of attendees, comprising many solar developers, project financiers, industry experts and other stakeholders, who estimated that around 50MW to 100MW of commercial projects could be installed in the UK this year.
In the short video interview below, Chris Roberts explains what his expectations are of the sector – and the sort of design and engineering challenges a commercial storage developer is likely to face.
Simply 'transposing' solar or wind financing structures can't work for energy storage
Roberts was speaking at the recent Energy Storage Summit, hosted in London by our publisher, Solar Media, where another video interviewee, Dan Taylor of developer and financier Camborne Capital, similarly explained why UK utility-scale storage projects present more complexity than "simply transposing" financing structures from solar and wind.
Solar Media's UK awards to recognise commercial storage projects
The Solar Power Portal Awards sponsored by Trina Solar, an annual celebration of the PV industry from Energy-Storage.News' UK-based publisher, Solar Media, will include commercial-scale energy storage as a category for the first time this October.
The awards event returns for its fourth successive year and will be co-located with the inaugural Clean Energy Awards, established to celebrate the successes of the wider clean technology space.
Nominations deadline is 30 June and a nomination form can be found here.