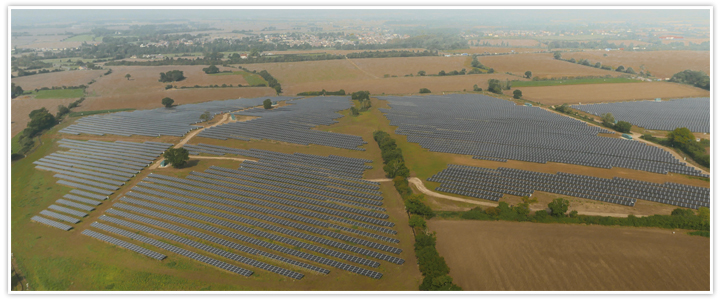 Foresight Solar Fund has added to the woes of SunEdison, revealing that the two parties are in advanced negotiations to settle a claim over underperformance at three UK project sites.
Foresight released its full-year results for 2015 earlier this week and noted that during an operational performance analysis, it found three sites to have drastically underperformed.
The 12MW Highfields site was the worst offender, producing just 10.2GWh of electricity throughout the year-long period against expected production of 12.1GWh, an underperformance of 15.6%.
Two others – the 10MW High Penn and 16MW Pitworthy projects – underperformed by 4.6% and 5.5% respectively.
Foresight said that upon analysis, SunEdison discovered that the PV modules at the sites were "not performing in line with guarantees".
"As such, the Company is now in advanced negotiations with SunEdison in order to receive full financial compensation for loss in performance over the lifetime of the plants," Foresight stated.
SunEdison's woes have been well documented having once been a considerable power in the global solar market. Its share price peaked at US$31.56 in July last year but closed yesterday at just US$1.53, a slide of more than 95%.
Last October the company announced its decision to "de-emphasise" the "uneconomic" UK market, selling the residential installer it acquired just a few months prior. It has since had to clear a number of legal hurdles shrouding its already re-jigged merger with US installer Vivint Solar and yesterday delayed the publication of its own annual results pending an internal investigation.
However in a statement issued to PV Tech sister site Solar Power Portal on Wednesday, SunEdison claimed that the problem was rectified soon after it was spotted, and that the affected plants are now working as expected.
"The exceptional situation with these specific three plants was identified and immediately solved. The performance of the SunEdison sites in the UK is, on average, sustainably above 100%," a spokesman for SunEdison said. The company declined to comment on the nature of the problem.
Meanwhile, Appaloosa Management, which failed in an attempt last week to block SunEdison's acquisition of Vivint Solar said it would seek an expedited trial in an effort to protect yield co Terraform Power and its investors. Appaloosa and others view Vivint's portfolio of residential contracts as higher risk than the utility-scale projects at the heart of Terraform's strategy and are concerned about the impact they will have when "dropped down" to the yieldco.