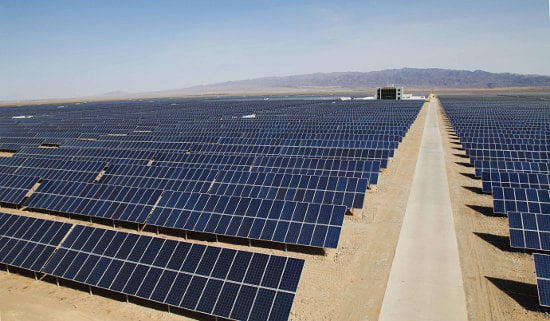 PV energy provider United Photovoltaics Group, part of China Merchants Group (CMG), has completed and grid connected a 100MW CPV power plant in Shanxi Province, China as part of the Top Runner program that promotes leading solar technology adoption in the country.
The EPC contract was given to United PV's subsidiary, Datong United Photovoltaics New Energy in November, 2015 after winning one of the bids to build a 100MW plant on former coal mining land in August, 2015.
Around 3GW of solar projects are expected to be developed after approval from the National Energy Administration of China was given last year to reuse a coal-mining subsidence area in Datong.
The project is first to be part of the National Advanced Photovoltaic Technology Demonstration Base in the region.