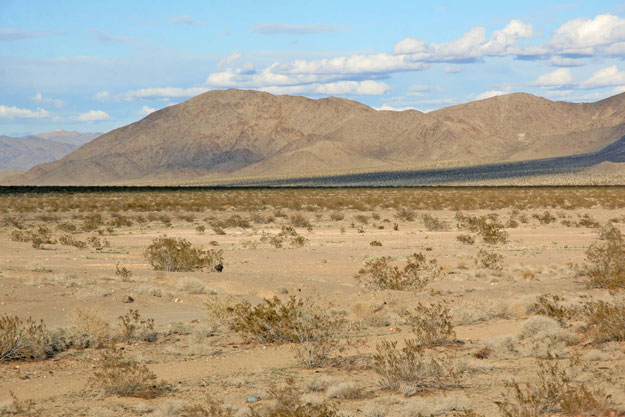 US power engineering firm Bechtel's major Soda Mountain solar project has been approved by the US Department of Interior (DOI), but only after a 71MW capacity reduction, following an extensive three-year environmental analysis.
The revised project has been designed for construction on public lands managed by the Bureau of Land Management (BLM), a DOI agency, about six miles southwest of Baker, California. The new design removes an array of solar panels originally proposed for north of the Interstate Highway 15, which has raised concerns over preservation of scenic vistas, groundwater and wildlife such as bighorn sheep.
The project's initially proposed capacity will be compacted from 358MW to 287MW, and the original land area shrunk from 899 hectares to 715 hectares. It will be located on disturbed lands that include the interstate highway and an active utility corridor for oil and gas pipelines, electricity transmission and communications infrastructure.
Assistant secretary for land and minerals management Janice Schneider, said: "Today's approval is the result of a comprehensive, multi-year environmental review and extensive consultation process, including scientific analysis and meaningful mitigation measures to reduce potential impacts to resources."
BLM Director Neil Kornze said: "The project is consistent with the BLM's landscape approach for the California desert, which supports careful development of renewable energy where it makes sense while protecting the resources and places that make the desert special."
In June 2015, Bechtel dismissed concerns that the project would be setback without the city of Los Angeles purchasing electricity from it, after Los Angeles officials announced that the city would not be an off-taker for the solar facility.
At the time, Bechtel's Soda Mountain proposals had received strong environmental opposition from the public and partner organisations including the National Parks Conservation Association and the Sierra Club among others.
Shortly beforehand, BLM also released its final impact assessment, which recommended approving the project, but with the preferred alternative that reduced the size of the facility.