Santa Barbara commits to 100% renewable energy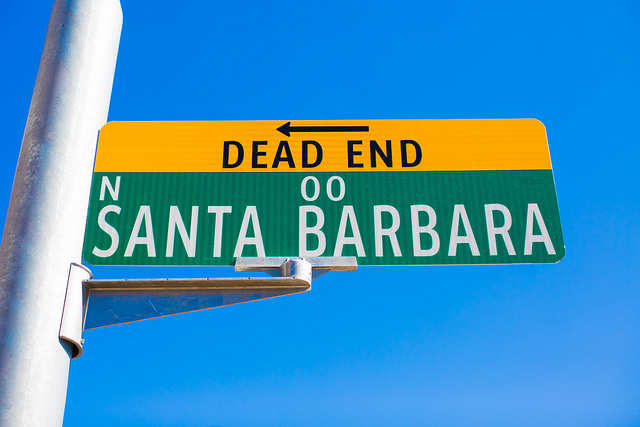 8 June: the Californian city of Santa Barbara has become the 30th US city to commit to 100% renewable energy.
The news follows a City Council vote on Tuesday, when the city vowed to source 100% of its electricity demand from clean sources by 2030, in addition to transitioning all of its municipal buildings and operations to 50% clean energy by 2020.
The Santa Barbara vote closely follows the Hanover, New Hampshire and Portland City vote in Oregon earlier last month. The moves can be thought of as a pointed response to president Trump's decision to withdraw the US from the Paris Climate Agreement.
"Cities are stepping up and re-committing to adopt, honour and uphold the Paris climate goals. I'm proud that Santa Barbara just adopted a 100% renewable energy goal and is joining other cities across the nation leading the way on clean energy at the local level," Mayor Helene Schneider said in a statement.
Along with cities pledging 100% renewables' mandates, 12 states and Puerto Rico have formed the US Climate Alliance which is committed to achieving the goals of the Paris Agreement. The states, led by California, New York and Washington, plan to reduce emissions 26%-28% from 2005 levels.
North Carolina solar reform bill to create competitive bidding process
8 June: North Carolina's House of Representatives have cleared a new bill that aims to create a competitive bidding process for solar developers and instate a solar leasing programme which would allow homeowners and businesses to install rooftop solar without upfront costs.
HB 589 cleared the House on Wednesday in a 108-11 vote and heads to the Senate.
The solar reform bill has significant ramifications for North Carolina solar as the leasing arrangement would cut down payments for homeowners – which typically range from US$10,000-US$20,000.
The competitive bidding process aims to reduce costs by using "market-driven solutions" for solar projects. The measure will allow utilities to compete and bid against third-party developers and would also create a Green Source Rider Programme to allow large utility customers more control over their energy purchasing.
HB 589 will also grandfather existing solar customers under the original rates for 10 years until January 2027.
Texas' largest community solar facility now online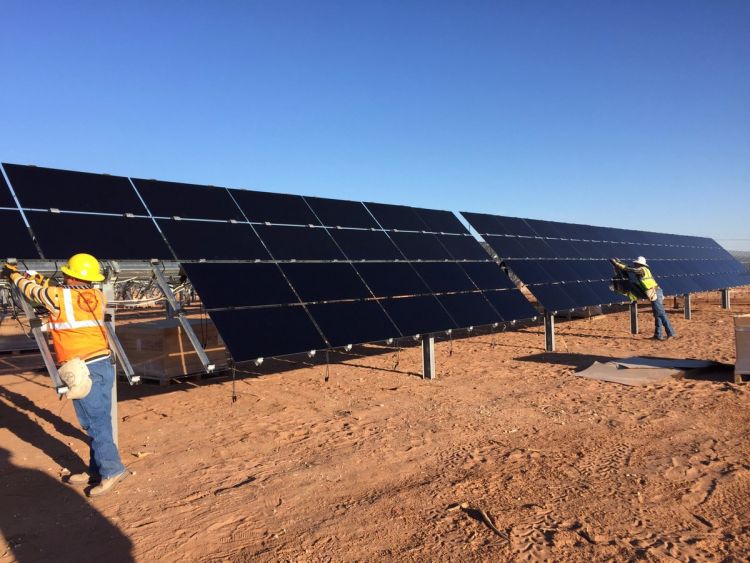 5 June: Texan utility El Paso Electric has commissioned the largest community solar facility in the state.
The 3MW facility in Far East El Paso is home to the utility's community solar pilot programme which was fully subscribed in just one month since the opening of subscriptions in mid-March, with about 1,500 customers enrolled. Subscribers will pay US$20.96/kW for capacity, with generation base and fuel credits offsetting the capacity charge.
"We're excited to bring this new facility online and to begin generating credits for customers who want to invest in solar energy without any equipment or embedded subsidies," said Mary Kipp, El Paso Electric president and CEO. "We have several large-scale solar facilities that are part of our generation mix, and this latest project allows us to keep supporting innovation in renewable energy, making it more accessible to all our Texas customers through our Community Solar Programme."
SCE&G launches South Carolina's largest community solar programme
8 June: South Carolina Electric & Gas (SCE&G) introduced the largest community solar programme at 16MW.
Through the SCE&G Community Solar Programme, residential customers and commercial customers may now purchase or subscribe to solar panels at several solar facilities to be constructed within SCE&G's service territory and receive credits on their monthly electricity bill.
Clean Energy Collective (CEC) will build, operate and maintain the facilities, which will be paired with SCE&G's Roofless Solar product. The cost of a single solar panel is US$264, and customers will receive a monthly credit averaging 10 cents for every kilowatt hour of electricity that panel produces.
SCE&G expects to interconnect the first two of three CEC-developed solar facilities by the end of this year.
Massachusetts releases regulations for solar incentive programme
7 June: The Massachusetts Department of Energy Resources (DOER) has released its Solar Massachusetts Renewable Target (SMART) solar incentive programme regulations, which are subject to public comment.
SMART replaces the state's former SREC renewable energy credit programme. Under the new programme, 1.6GW if solar will be incentivised and tariffs would apply to all electric distribution companies and would step down in 5% increments. Larger projects would get lower tariffs, structured on up to eight 200MW blocks. Whilst it was generally welcomed by solar advocates, on initial reception the industry called for improvements and the DOER extended the SREC programme whilst it worked on changes.
Now the revised and final regulations will be subject to public hearings and written public comment in the coming weeks.
The final regulations can be viewed here.