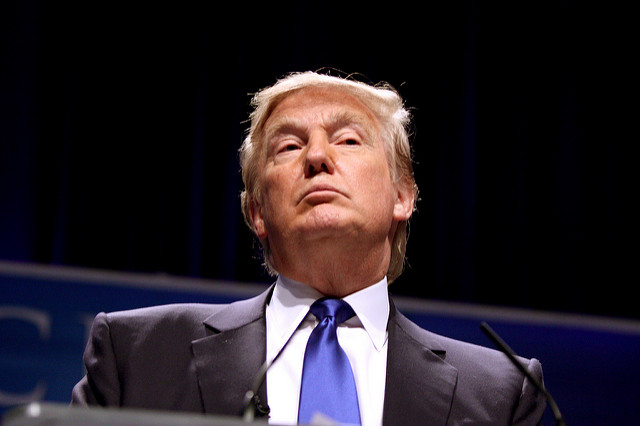 As Donald Trump officially becomes the 45th president of the United States today, the solar industry remains quietly confident that any momentum gained so far will continue, even under the fossil-fuel promoting, climate change-denying Republican.
"I do feel very strongly that the market is mature enough that it can stand on its own two feet," Jeff Krantz, newly-installed senior vice president of Array Technologies, told PV Tech. "I don't foresee out of my own lens that anything too detrimental will happen.
"This is a real industry; it no longer needs subsidies – it competes head –to-head with traditional energy sources, and I'm definitely confident in that."
Federal incentives and subsidies have been a recent topic of discussion for the industry, particularly as Trump has repeatedly vowed to rescind all existing spending on any environmental and climate-related initiatives. In fact, tech entrepreneur and clean energy investor Bill Gates admitted that the US "will probably see at the federal level less incentives for renewable deployment" under Trump, adding that this is "unfortunate".
However, a general consensus has been that even if this were to be the case, it would not be able to extinguish the industry, given the heights it has already reached. Renewables were the number one source of new electrical generation in the US last year and recent reports have heralded that solar is on par with wind and natural gas in some parts of the world.
"This is a real industry; it no longer needs subsidies – it competes head –to-head with traditional energy sources, and I'm definitely confident in that."
Outgoing president Barack Obama deemed the transformational effect of global renewable energy "irreversible" in a recent article in the journal Science.
The main concerns of the industry under a Trump administration have been regarding the dissolution or non-enforcement of the Clean Power Plan, the rollback of the ITC and general elimination of federal subsidies.
However, regarding the Clean Power Plan, chief author of the initiative Gina McCarthy noted that critics give it "too much credit" for state progress on emissions reductions and a new report by the Energy Information Administration confirmed that renewable energy will still enjoy an upward trajectory, even in absence of the Plan.
On the ITC and other subsidies, the industry is not turning a blind eye to the danger these may be in. However, new Solar Energy Industries Association president and CEO Abby Ross Hopper emphasised that protecting such incentives are a top priority.
Overall, a lot of the progress solar has made has been rooted at the state-level, with federal input being an extra bonus.
"Most of the near-term market drivers will continue to be rooted in state-level policies, net metering reform and the market conditions overall (e.g. national installers, rapidly declining module and system prices)," said GTM Research's director of solar research, MJ Shiao, in a statement.
Such drivers are the self-contained prerogatives of individual states, and given the progress thus far, it is likely that even President Trump will not be able to deter this.