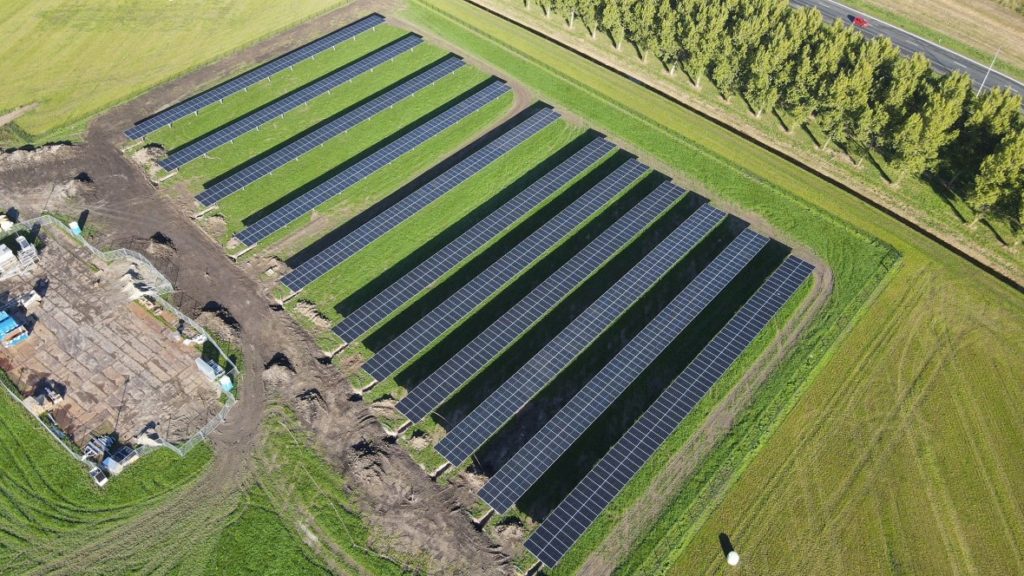 Swedish state-owned utility Vattenfall has invested in a 76MW agrivoltaics (agriPV) project in the northeastern municipality of Tützpatz, Germany.
Construction of the project is planned for early summer 2023 and will combine bifacial modules on different mounting systems with suitable agricultural uses over an area of 95 hectares.
This will be the first agriPV project on a commercial scale for Vattenfall which will sell solar power through power purchase agreements.
As the German government has accelerated the expansion of solar PV to reach 215GW of installed capacity by 2030, agriPV will have a decisive role in the country's solar growth.
"With the Tützpatz project, we are developing this young technology further on a commercial scale. Agrivoltaics helps the climate, it can increase biodiversity, and it serves as an additional source of income for agriculture," said Claus Wattendrup, head of the solar division at Vattenfall.
The Swedish utility has a pilot project in the Netherlands with a capacity of 0.7MWp that will soon be operational, while the Tützpatz agriPV plant will be used in tandem with organic free-range for eggs and agricultural use.
The next edition of our quarterly journal PV Tech Power will have a deep dive into the technology as more countries and developers are looking into combining land use of solar PV with agricultural purposes.