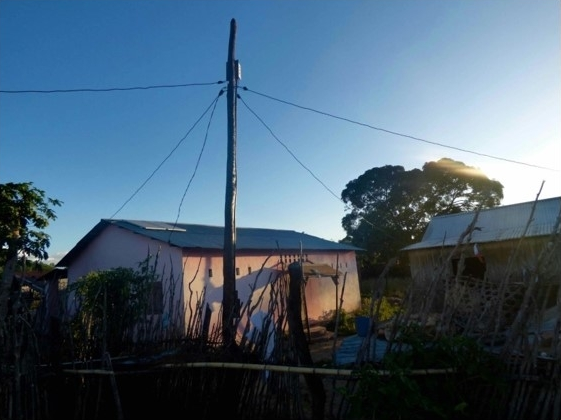 After successful trials, the Veolia Foundation, an arm of French waste management giant Veolia that financially backs non-profit, community-oriented projects, has decided to expand its decentralised solar electrification plans in northern Madagascar to create 1,000 nano-grids and 100 nano-entrepreneurs by the end of the year.
These nano-grids use solar energy to supply electricity to five or six households, with the households pre-purchasing the power via mobile phone payments. A key part of the programme led by the Nanoé Développement association is the training of so-called nano-entrepreneurs to install and manage the nano-grids.
The plan is focused on the Diana region so far with participating homes being able to power several LED lamps and charge an electrical or electronic device such as a phone via the nano-grids.
Nolwenn Le Saux and Nicolas Saincy, engineers and founders of Nanoé Développement, said: "By creating a new progressive and modular 'lateral electricity' model, electricity becomes accessible to everyone. The system prioritizes the gradual interconnection of small decentralized and locally-managed grids rather than developing a national infrastructure which is likely to stop before it reaches rural areas."
After the trial phase earlier this year, 300 homes were connected to nano-grids and fifteen nano-entrepreneurs were trained earning profits equivalent to 1.6 times the median national income, said Veolia in a release.
In March, Madagascar's Ministry of Water, Energy and Hydrocarbons (MEEH) released a list of six pre-qualified bidders for the country's 25MW(AC) Scaling Solar tender, which is the first to include energy storage in its remit.