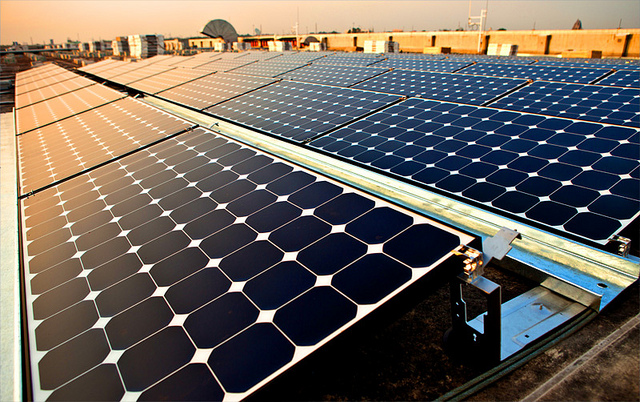 Several provincial authorities in Vietnam are developing guidelines for renewables that should improve the country's solar market, but stubbornness from the monopoly utility EVN means that the largest-scale projects remain the preserve of big risk-takers, according to a representative of international law firm Baker McKenzie.
The central government has its own National Master Plan for solar, including a feed-in tariff (FiT) and much-maligned solar PPA template. However, now some authorities have also formed their own renewables master plans, along with guidelines, and adopted regulations for selection of project developers.
The provinces of Ninh Thuan, Binh Thuan, Binh Dinh, Binh Phuoc have all started developing their own PV development plans. For example, Thanh Hoa Province has issued a list of four PV projects with total capacity of 280MW that are to be prioritised for development. Other regional policies relate to policies ranging from regulating projects over certain sizes and shortening deadlines for project completion.
Fred Burke, managing partner at Baker McKenzie, told PV Tech that this was a positive development, which should bring more investment to some provinces with the ability to command better terms and offer more options for investors. Regional success might also cause lagging provinces to raise their game.
Unfortunately, Burke said these local plans are only likely to benefit projects below 50MW in capacity, since larger projects are likely to be subjected to the National Master Plan. Furthermore, while larger projects might still get local incentives, there is a history in Vietnam of local governments granting incentives that are later disavowed by the central government. Land use and land transfer transactions face similar hazards, added Burke. As a result, it is mostly smaller projects of less than 30MW in size that are getting financed at a local level.
EVN not budging
Despite the provincial improvements, Burke said that the widely-publicised bankability issues still remain in the overall Vietnamese solar market.
He added: "The trick is really the PPA not being very flexible. There's key issues about curtailment and termination mainly that EVN won't budge on."
For example, EVN currently offers investors one year of their prior year's average payment for termination, which threatens developers with major trouble if their contract is terminated early on.
EVN is also due to be reorganised in the coming years, throwing up questions about whether the new entity will be more or less creditworthy than the current organisation, and whether contract terms will remain on the same.
Burke added: "People are just assuming – as they do often with Vietnam – that eventually things will get sorted out. […] But that's not very good for the real big banks of the world and the bigger developers that have to answer to shareholders and stock markets."
"If you're a cowboy, that we have a few of, then it's ok."
Cowboys go large
Indeed, some investors and developers are very bullish on Vietnam and have faith that EVN will pay for their investment.
Burke added: "Obviously, that's taking a risk and we are not seeing very big projects go through to implementation."
Nevertheless, there are very large projects of between 50-150MW, often combined with wind, that are making progress and are currently in the PPA negotiation stage.
Burke said: "These are cowboys. They are not looking for initial bank financing; they are looking to get a project up and running that will generate cash flows for a sufficient period of time so that they can turn around and say that this is a bankable project just on the basis of its performance and then they will exit that way."
At last year's Solar and Off-Grid Renewables Southeast Asia (SORSEA) conference, organised by PV Tech's publisher Solar Media, Allard Nooy, CEO of InfraCo Asia Development, said that while EVN was "not a very creditworthy organisation", it has never defaulted on a PPA involving foreign invested IPPs.