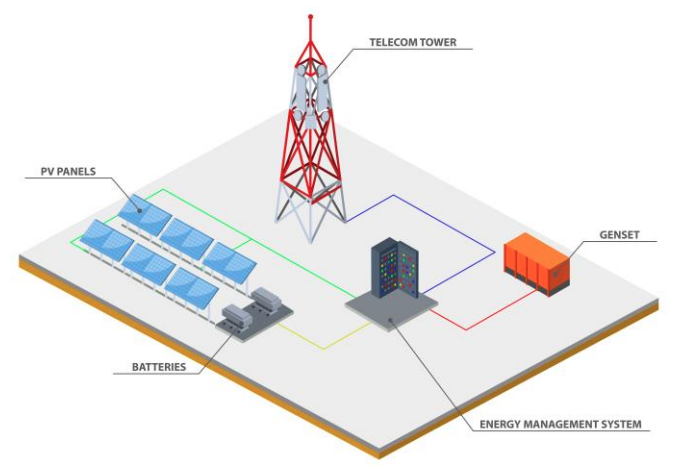 French renewable energy company Voltalia is to install renewable energy systems at 171 telecom towers in the Bago and Ayeyarwaddy regions of Myanmar for MNTI, the local owner of a network of such towers.
The telecom towers are used by MyTel, a telecom operator jointly controlled by Myanmar National Telecom Holdings and Viettel, which is Vietnam's national telecom operator.
The 10-year contract with Voltalia will see it supply 2kW of power at each of the 171 sites with potential for future collaboration on more towers. Of those 171 telecom towers 80% are not connected to the national grid.
Voltalia will install batteries and a thermal genset initially to start generating power as soon as possible. Later, solar panels will be added and connected to an energy management system that is also hooked up with the telecom tower.
Sébastien Clerc, CEO of Voltalia, said: "Over the past years, Voltalia has developed internal know-how for isolated sites, primarily in Latin America. This expertise is now used for telecom towers, a fast-growing niche within the decentralized generation market. The signing of our first contract with a telecom tower company opens many opportunities. Energy supply in isolated sites is a key expertise of Voltalia, which is particularly relevant in many countries we already cover, especially in Africa."