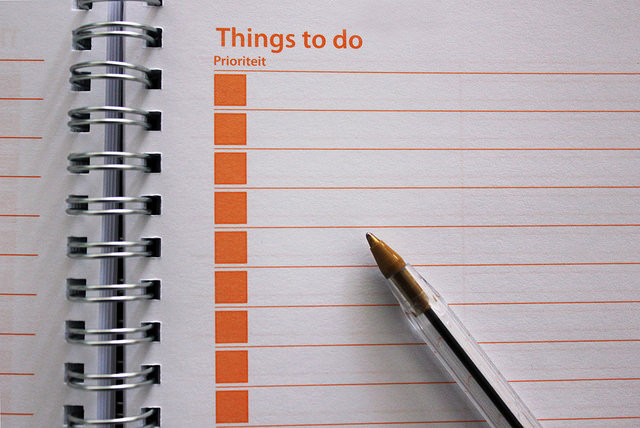 Newly-appointed CEO and president of the Solar Energy Industries Association (SEIA) Abigail "Abby" Ross Hopper could not have joined at a more crucial time.
Hopper – who took up her new role on Monday – will helm the US' main solar political lobbying group as it prepares for an unprecedented time of attack under the Trump administration. Just recently, rooftop solar specialist Sungevity CEO Andrew Birch blamed a failed acquisition on investors doubting the value of solar due to sentiment expressed by Trump.
At a time of unknown challenge to the solar industry, Hopper certainly has her work cut out. Speaking to a number of reporters in a conference call last week, the former Ocean Management regulator officially introduced herself and spelled out the objectives at the top of her to-do list:
1. Drive solar's rapid but sustainable growth trajectory
The most fundamental of charges, synopsised in a sound bite borrowed from SEIA chairman Nat Kreamer, who asserts that Hopper is qualified to do, well, exactly that.
Hopper is joining the SEIA at a time of record-breaking growth in the solar industry, with the nation on track to pass 50GW of installed capacity this year. Under former chief executive Rhone Resch, the SEIA successfully secured two ITC extensions. However, with the extension, industry commentators believe that the association will have a shift in focus from under Resch – focussing more on state policy rather than federal policy.
A self-professed "total policy wonk", Hopper appears well-suited to take on state-wide battles such as the perennial debates on net metering and renewable portfolio standards, having procured "deep understanding of federal decision-making with emphasis on state governments" in her previous roles.
However, as the SEIA is marketed, in its own terms, as the "driving force" behind the US solar industry, reporters were keen to establish what solar-specific experience Hopper was bringing to the table. With her bureaucratic roots with the Maryland Energy Administration (MEA), Hopper explained how she was instrumental in lobbying for the Clean Energy Jobs Act and two key utility mergers regarding Exelon and First Energy respectively. The first solar microgrid to operate in Maryland was also orchestrated while she was head of Energy Administration there, she told reporters.
Evidently, Hopper has the advocacy skills to tackle the task at hand, but was decidedly diplomatic on the undecided future of solar under Trump.
With "no comment" toward what would happen if tax grants were to be rescinded, Hopper deftly swerved getting entangled in thornier issues; choosing to repeatedly remain "cautiously optimistic" – even about working with the likes of Perry and Zinke.
"I think we are optimistic that the business case for solar is strong," she said. "I think all politicians understand that, regardless of the letter that follows their name."
2. Protecting policies that maintain the solar market
One of the key mantras of the SEIA mission statement is to champion solar by expanding market and removing barriers.
Likewise, it is a priority for the new SEIA chief, for whom "maintaining robust and open markets" was paramount, alongside protecting and policing net metering and rate design.
The segment is experiencing a slowdown from its peak growth quarters; growing just 2% year-over-year and falling 10% from the last quarter's total, according to SEIA/GTM figures. Reasons for this include the policy fights in mature solar markets such as Nevada, Arizona and California, and the associated challenges posed by rate design reform – so the time to focus on such policies has never been more prominent.
Hopper's background in state policy certainly leaves her well-equipped to take on such challenges. Whether she harnesses the gusto needed to "lead the fight" as one questioner put it, in the face of net metering rows and Trump at large, is another question.
"We'll stick with it," Hopper replied.
3. Make sure solar and renewables continue to enjoy subsidies
Ensuring the "continuation of federal tax credits" was a topper on Hopper's list.
One of the things on Trump's energy hit list is to reduce energy subsidies. He has repeatedly vowed to end all federal spending on clean energy research and development.
Industry executives like SunPower chief executive Tom Werner, First Solar CEO Mark Widmar and clean energy investor Bill Gates have acknowledged the uncertainty around federal support for renewables. Hopper will be charged with assuaging investors; maintaining that current policies are likely to remain due to the cost-competiveness and employment they bring to the economy. The SEIA has worked on this since before the election by providing Trump staffers with stats on the ITC and its impact on jobs.
4. Making sure solar is "inclusive"
The SEIA's broad reach is made possible by its members. Hopper asserted from the outset that "building bridges is a priority going forward".
"How to bridge the gap will be informed by what the members what. I want to hear from our members, keep our members and hear from the folks who haven't quite chosen to be a member of the SEIA yet."
Moving beyond the insular, in a refreshing point, Hopper stated a priority was to make sure solar is "inclusive".
"We want to make sure that the workforce is inclusive for women, people of colour and that we are serving all American citizens."
This point is more poignant than it has been in the past when the industry was much smaller. Whilst on the quest of becoming mainstream, solar is still very much a male-dominated industry. But Hopper's appointment itself is significant in that having another woman in a senior and very prominent role will help broaden the appeal of solar and increase its talent pool.
However, the substance will need to be shown, to prove it is more than a progressive sound bite. Hopper joins other prominent industry women including Julia Hamm of SEPA, Bernadette del Chiaro and The Solar Foundation's Andrea Luecke.
Whilst Hopper probably won't be summoning any battle cries for solar in a time of unprecedented scrutiny any time soon, her clear strategic diplomacy will be important. If she can win certain climate-sceptic authority figures round to solar, there won't be any need to fight fire with fire.