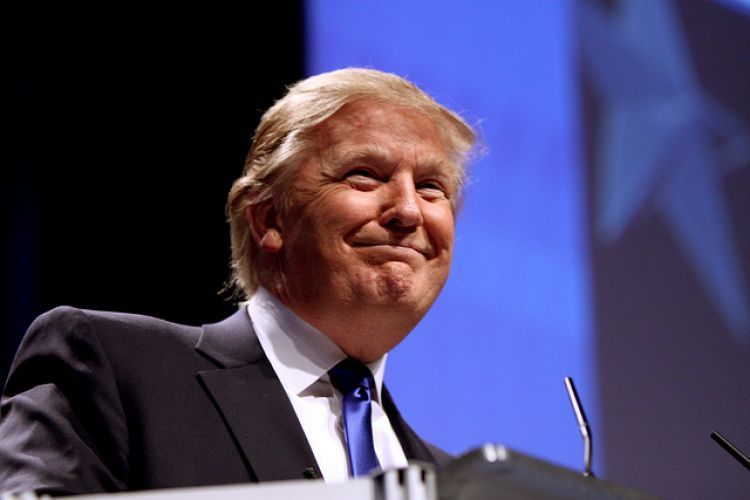 Hanwha Q CELLS became the latest company to make a gigawatt-scale manufacturing commitment in the US. However, no overseas firm has committed any new cell capacity, suggesting the longer term value to the US economy is likely less than hoped.
The Korean firm will open a 1.6GW module plant in Georgia adding that it will look to exploit the 2.5GW tariff-free cell quota that is built into President Trump's Section 201 trade tariffs.
"We've now had over 3GW of new domestic module assembly, and 1.2GW cell in the case of First Solar, announced over the past few months," says MJ Shiao, head of renewables and emerging technology at GTM Research. "If all the new facilities and expansions, beyond just Jinko, First Solar and Hanwha Q CELLS, happen as announced, we could see well over 6GW of module production by the end of 2019."
Despite no c-Si cell capacity additions announced – SunPower's retooling of the SolarWorld Americas' site doesn't count – there could be more module assembly in the US than tariff-free cell supply.
"The new build out will also have module assemblers competing for the 2.5GW of cells imports that are exempted from the tariff. Right now, c-Si cell imports have been low, less than 5% of the quota has been used up since the tariffs started in February," says Shiao. That figure will only rise as module assembly lines get started up.
"This is certainly a result of tariffs, and Section 201 seems to be the catalyst, but remember that Chinese manufacturers have now had to deal with three sets of tariffs targeting solar imports to the US as well as in Europe and now in India. I think there's also a point where module manufacturers are tired of fighting tariffs in major markets and see domestic manufacturing as a hedge against future trade action," says Shiao.
So on the face of it, Trump wanted to 'bring back' manufacturing jobs and that is what he is getting. But his bigger goal is to address the trade imbalance with China, and securing blue-collar assembly jobs is only a short-term fix. China and South Korea can boast of a supply chain that starts with R&D and includes cutting-edge cell manufacturing on the way to large-scale module production.
As Shiao says, this is a hedge. After three lots of tariffs, two anti-dumping cases and now the Section 201 safeguarding case, this is the preferred option. Beyond the short-term boost to job numbers that President Trump can attach himself too, what legacy will these factories leave?
"I still have concerns about the long-term competitiveness of these module assembly facilities versus imports once the tariffs expire," says Shiao. "These manufacturers will need an aggressive cost reduction roadmap once both the tariffs sunset and the ITC [investment tax credit] phases out if they look to remain in operation."
Module import prices will likely drop off a cliff when Section 201 expires in four years, assuming nothing replaces it. Meanwhile, the ITC phase-out will leave investors looking to maximise project efficiency in the face of the loss of those credits.
Downstream
The new factories will help convert that 2.5GW quota into supply for a curtailed downstream sector. But without new cell capacity, a relaxing in that quota or exemptions for other existing cell-producing nations, that quota is also a cap.
In mid-May Cypress Creek went public with the news that it was halting 1.5GW of project development with the blame laid squarely at the feet of the Section 201 tariffs.
"When the tariff was announced we were obviously disappointed, but we expected and planned for this," it said in a statement passed to PV Tech. "For example, we were able to purchase some supply of modules for 2018 before the tariff takes effect. Because utility-scale solar is extremely price-sensitive, the tariff forced us to re-evaluate some of our projects. As things stand now, we have stopped investing money in roughly 150 projects, 1.5GW total, which ends up eliminating jobs and tax revenues in the rural counties throughout the US that need them most."
In November 2017, the company launched a job training scheme in South Carolina as part of a 2GW and US$1.5 billion commitment. It now hopes that the value of such investment could yield a reprieve for the utility-scale sector.
"We are hopeful that the US Trade Representative's office will provide an exemption for utility-scale modules, so the solar industry can grow, creating new investments in domestic energy and putting thousands of Americans to work. Cypress Creek was proud to be recognized as the top utility-scale solar developer in 2017. While the industry's pace of installation has slowed due to the tariff, we still expect our growth to proceed at a solid rate as we passionately pursue our mission to put as much solar in the ground we can."
Cypress Creek is not alone in having to reassess projects.
"The Section 201 trade case has had a detrimental impact on the broader solar industry and we are seeing a significant number of projects delay and contemplate cancelling their construction starts due to higher priced modules," Eric Millard, chief commercial officer at the national EPC Conti Solar told us.
Dan Whitten, vice president of communications at the trade group the SEIA, which fought the Section 201 tariffs, emphasised that it still felt the net impact on the industry would be negative, regardless of the recent manufacturing announcements.
"We support American manufacturing 100%, and we welcome the announcements of Hanwha Q CELL and others that say they are building manufacturing capacity here. It isn't entirely clear how much new US manufacturing actually will be added, and the fact remains that any new manufacturing will not, in the end, be nearly enough to meet US demand for panels now or into the future. The tariffs as structured still will result in the cancellation of billions of dollars in projects and the net loss of thousands of jobs, and in general, they are harmful to the US solar market."
If the authorities want to encourage cell development and manufacturing rather than forcing a sticking plaster solution from the industry's biggest players, it may wish to try catching flies with honey than rather than vinegar.
What the Section 201 tariffs say…
Modules and cells will face a tariff rate of 30% in the first year declining 5% in each of the three subsequent years meaning the rate in the fourth year will be 15%.
The first 2.5GW of cell imports will be exempt for the four-year duration of the tariffs. They came into force on 7 February 2018.
A number of emerging economies are exempt from the tariffs including India, Turkey, Brazil and South Africa. These four all have high domestic demand of their own.
Many of those companies and nations not excluded, are taking legal action or pursuing appeals through the WTO.