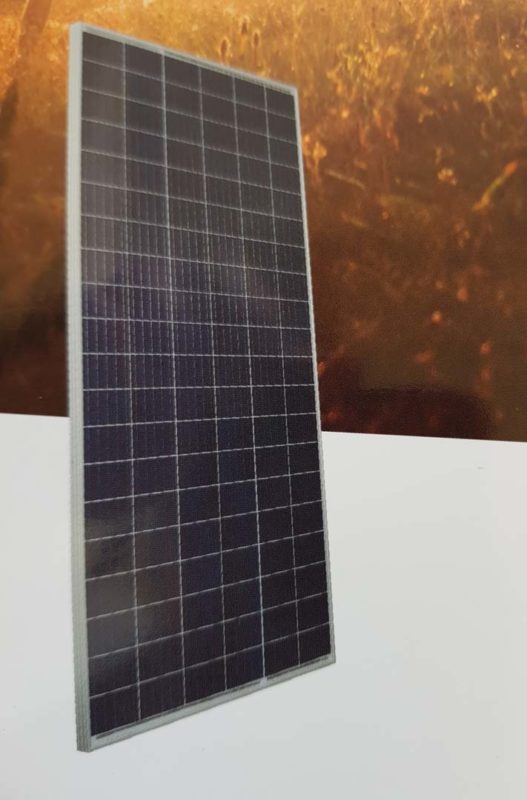 China-based integrated PV module manufacturer Wuxi Suntech Power Co said it had started supplying high-performance multicrystalline half-cut cell modules to European customers, offering power classes of 295/290W.
The addition of the half-cut multi c-Si cell technology comes on the back of production in 2017 of its in-house developed metal assisted chemical etching (MACE) texturing process (black silicon) for diamond wire sawing, which was claimed to provide an absolute efficiency gain of up to 0.3%, compared with the additive direct texturing process.
Wuxi Suntech said that its half-cut cell technology enabled module power outputs of 5W to 10W higher than standard 156mm x 156mm multi c-Si, 60-cell module formats, reducing system costs with higher module efficiency.
Module performance was also said to have been improved because of cell current losses by 50% with half-cut cell technology and cell temperature operation dropping by 20~25℃ compared to conventional modules, according to the company.
The half-cut cell modules also use a distributed junction box design, with power loss reduced, due to a cross layout installation, noted Wuxi Suntech.
Shuangquan He, President of Wuxi Suntech said, "In the past 18 years, Suntech focused on cutting-edge technology innovation and provided high-quality and cost-effective products to our global partners. Now, we have cooperated with VDE for quality inspection certificate, VDE-QT, and continue to monitor the quality in quarterly mass production. At the same time, Suntech offered an industry-leading 12-year product warranty and a 25-year linear performance warranty reinsured by world-leading reinsurance company – Munich Re.
The company also noted that it offered WEEE recycling solutions for European customers.