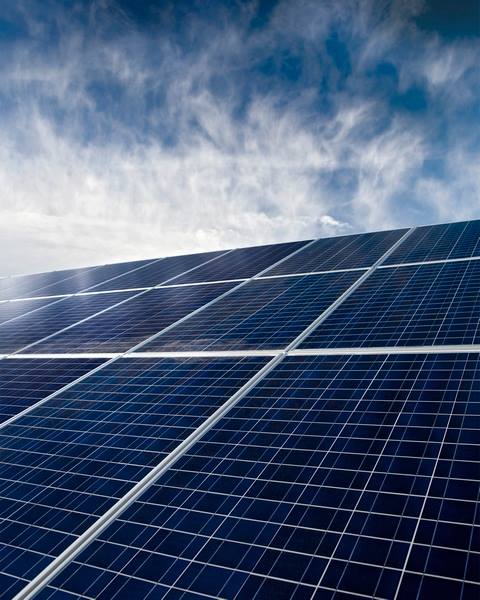 NextEra Energy Resources and Xcel Energy announced Thursday that two of New Mexico's largest PV projects — the Roswell and Chaves County Solar Energy Centres — have officially been commissioned.
Mike O'Sullivan, senior vice president of development for NextEra Energy Resources — which developed and built the projects and will own and operate them — said: "Solar energy creates solid, high-paying jobs and produces millions of dollars in payments over the life of the project to landowners and local government that directly benefit schools, roads and essential services. These projects are something we can all be proud of – an investment in the community that will help sustain Chaves County economically and provide clean, renewable energy for generations to come."
The Roswell and Chaves County Solar Energy Centres are comprised of approximately 600,000 solar panels with trackers that will follow the sun from east to west each day to max out energy production. Both projects will have a combined generation capacity of 140MW — enough to power over 40,000 homes.
Energy generated from the installations will serve customers of Xcel Energy in both New Mexico and Texas starting this year through two power purchase agreements approved by the New Mexico Public Regulation Commission.
David Hudson, president of Xcel Energy New Mexico and Texas, said: "Our customers have told us they want more affordable, renewable energy, generated by the state's own sunshine, and these projects are an excellent demonstration of how we are delivering on that commitment for our customers. Additionally, this is an opportunity for Xcel Energy to diversify our energy production resource mix in an economical manner."
The projects generated a strong economic boost for the Chaves Countyand Roswell area, creating about 300 jobs during the construction phase, as well as five full-time positions to oversee the energy centres.