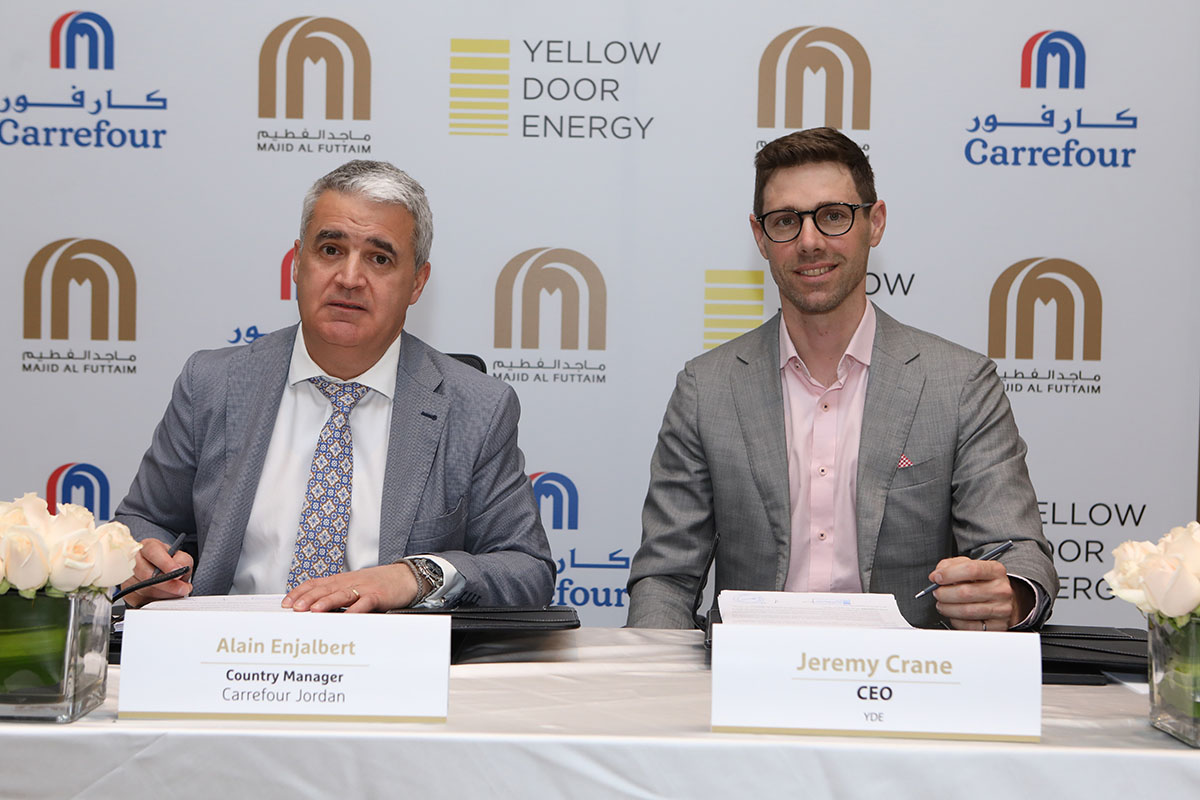 Majid Al Futtaim, Shopping mall, communities and retail company with holdings across the Middle East, Africa and Asia, has signed off on a deal with Yellow Door Energy to bring PV power to Carrefour stores in Jordan.
The 17MW build-own-operate-transfer (BOOT) wheeling agreement will give Carrefour stores located in Amman, Zarqa, Madaba and Al-Salt approximately 29 GWh of clean energy in the first year of operation, meeting 100% of the retailer's electricity needs in those locations.
Alain Enjalbert, country manager for Carrefour Jordan at Majid Al Futaim Retail, said: "Sustainability plays an important role in our business as illustrated by our Net Positive strategy, which aims to over compensate our water consumption and carbon emissions resulting in a positive corporate footprint by 2040. The BOOT solar agreement will prove not only integral to helping us achieve our goals but also halving our energy costs, allowing us to pass the savings on to our loyal customers across Jordan."
Yellow Door Energy will invest in, design, construct, commission, operate and maintain the PV installation, which will be located east of Amman. Once completed, it will span an area of 366,000 square meters and will be comprised of 300,000 solar panels. The installation is expected to be completed and generating clean energy for Carrefour Jordan by the spring of 2020.
Rory McCarthy, chief commercial officer of Yellow Door Energy, commented: "We are proud to support Carrefour and Majid Al Futtaim in their sustainability endeavors while helping them reduce energy costs and improve competitiveness. Our solar park epitomizes Carrefour's sustainability leadership and we hope it will inspire other retailers and multi-nationals to transition to solar power."