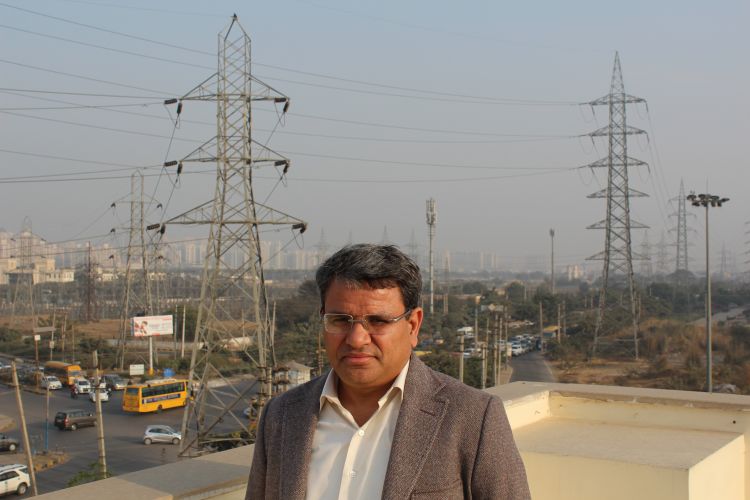 After Indian solar tariffs breached a jaw dropping US$0.04/kWh earlier this week in a Rajasthan auction, prices have dropped to yet another record in the same location.
This time, the Solar Energy Corporation of India (SECI) tender was for a 500MW section of the Bhadla Solar Park, the infrastructure of which is being constructed by IL&FS.
Indian firm Acme won 200MW with a bid of INR2.44/kWh (US$0.038), while SBG Cleantech, a joint venture between Softbank, Foxconn and Bharti Enterprises won 300MW at a tariff of INR2.45/kWh.
Both firms have been active in recent auctions and have each broken solar tariff records in India on previous occasions. However, the latest price levels are particularly significant since they bring solar power below the average purchase power cost (APPC) in India for the second time this week.
Indian energy and mines minister Piyush Goyal tweeted:
Green future: Latest Solar power auction at Bhadla Solar Park 3 sets new record with electricity tariff of Rs 2.44/unit.

— Piyush Goyal (@PiyushGoyal) May 12, 2017
It's worth noting that three unsuccessful bidders did go for prices below the temporary record of INR2.62/kWh achieved at the previous 250MW Bhadla Solar Park auction from earlier this week. These included Indian firms, Hero, Renew and Avaada Power. According to local reports, Vineet Mittal, who successfully navigated India's clean energy space at Welspun Renewables before it was bought by Tata Power, is now helping run the Avaada Power team.
Other unsuccessful bidders included: Shapoorji Pallonji, RattanIndia, Duroc Solar, Orange, Lightsource, Solairedirect, Mahoba, and Aditya Birla.
On Tuesday, Jasmeet Khurana, associate director, consulting at Bridge to India, had said that, if Indian PV prices continue to fall at this rate, solar-plus-storage will be a genuine alternative to thermal base load sources in the next 3-4 years. Today prices have indeed fallen further, although the Bhadla Solar park does benefit from some of the best irradiation in the country and the new records are not surprising given the lows seen earlier this week for smaller capacity allocations at Bhadla.
Manoj Kumar Upadhyay, the founder, chairman and managing director of ACME Group told PV Tech in January that Indian developers had been level-headed and the market environment – particularly in finance – had made these new lows possible. Analysts such as Bridge to India, on the other hand, have found that Indian developers have not been pricing in risks fully in their business plans.
Although a reputable foreign developer, it's again worth noting that Finland's Fortum recently managed to complete a solar park with what was once a record low tariff in India of INR4.34/kWh, but this is significantly higher than the lows seen today.