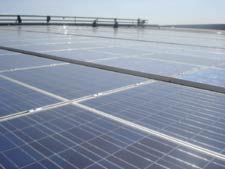 Yingli Green's European subsidiary and Poland-based renewable energy firm R Power are expanding their joint project development programme in Poland from 30MW to 60MW.
The two companies aim to develop the 60MW of ground-mounted PV in time for inclusion in the auctions of 2016 and 2017. The firms each hold a 50% stake in the projects with the aim to sell them on to investors once they have come online.
The first batch of projects is already at advanced stages of development.
Manuel Seiffe, Poland project director of Yingli Europe, said: "The extension of this strategic partnership exemplifies Yingli Europe's successful global downstream project development business and strategy, which centres on identifying strong local partners to collaborate with in key regions of the world for project opportunities."
Przemyslaw Pieta, chief executive of R Power, said: "This joint venture is an ideal set-up to co-develop, implement and commission projects across Poland."
Poland aims to have 15% of its energy coming from renewables by 2020. While wind is expected to dominate in next year's energy auctions, solar is expected to be awarded a significant portion.