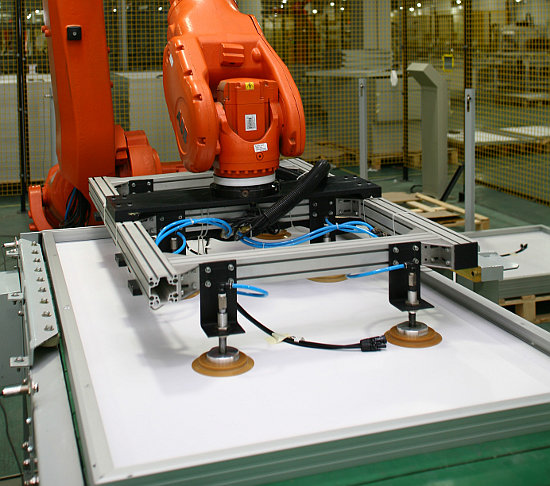 Updated: Struggling Silicon Module Super League (SMSL) member Yingli Green Energy said it was building its first PV module assembly plant outside mainland China in a joint venture partnership with EPC firm, Demeter Power Company.
Yingli Green said that the assembly plant with a nameplate capacity of 300MW would be located in the Pruckdang district in Rayong, Thailand at a cost of around US$19 million.
The new assembly plant is expected to be operational in the second half of 2016, producing Yingli Green's branded Yingli Solar multicrystalline modules.
However, due to Yingli Green's financial position the company is not taking a majority share or directly funding its share of the new facility.
The company said that its holding subsidiary, Hainan Yingli New Energy Resource Co, had signed the JV agreement with Demeter Power Company, a subsidiary of Demeter Corporation and would only take a 40% shareholding in the new JV.
Liansheng Miao, Chairman and CEO of Yingli Green Energy said, "Manufacturing PV panels in Thailand will enable the company to operate more competitively in overseas markets as well as in the emerging markets of Southeast Asia."
"We would like to join with Yingli to establish our first solar module manufacturing operation here in Thailand," commented Apichet Bhusry, CEO of Demeter Corporation PLC. "Thailand's favorable business climate, coupled with it generous tax incentive scheme, world class infrastructure, and continued government support for the expanding solar power industry make Thailand a perfect place for our new joint venture with Yingli."
Yingli Green has not expanded capacity for several years due to its large debts and overall financial position, which led to curtailment of module production and a partial shift to OEM module sales to boost liquidity issues in the second half of 2015.
It was not clear whether Yingli Green would be purchasing new assembly equipment for the facility or relocate redundant capacity from China.
Update 21/01/2016
According to reports, citing Yingli Green's CFO, Wang Yiyu the new production plant would use equipment from its existing production plants in China. Yingli Green has been running at much lower utilisation rates sine the second-half of 2015, due to its financial woes.