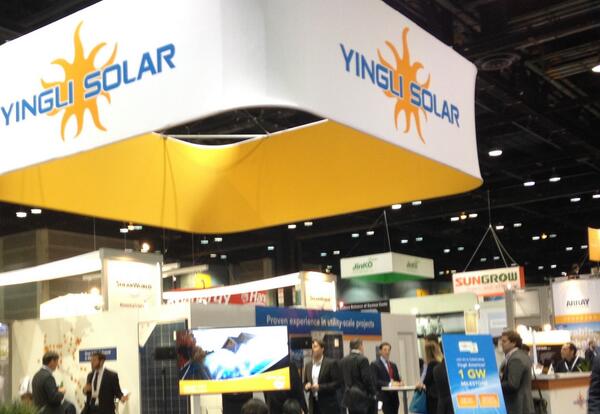 Struggling 'Silicon Module Super League' member Yingli Green Energy has missed shipment guidance for the third quarter and will take a non-cash impairment charge of US$581.3 million on long-lived manufacturing assets, due to lower utilisation rates.
Yingli Green reported preliminary third-quarter 2015 financial results ahead of an earnings call to be held 2 December 2015, in which revenue is expected to be in the range of US$340 million to US$350 million.
Yingli Green had reported second-quarter revenue of US$438.1 million, down from US$468.7 million in the previous quarter.
PV module shipments in the third quarter were said to be in the range of 450MW to 460MW, compared to its previous guidance of 550MW to 580MW. The shipment figures do not include OEM production for third parties, which the company noted in the previous quarter would become a key strategy in maintaining high utilisation rates and cash generation due to its dire financial position.
Having failed to meet shipment guidance for self-branded modules, the non-cash impairment charge of US$581.3 million was not unexpected but the high value of the impairment further indicates the company is struggling to attract customers.
Yingli Green also noted that preliminary it expected overall gross margin in the third quarter to be in the range of 8% to 9%, up from 6.3% in the second quarter. The increase was said to be due to higher average selling price (ASP) and a decrease in unit costs of PV modules.