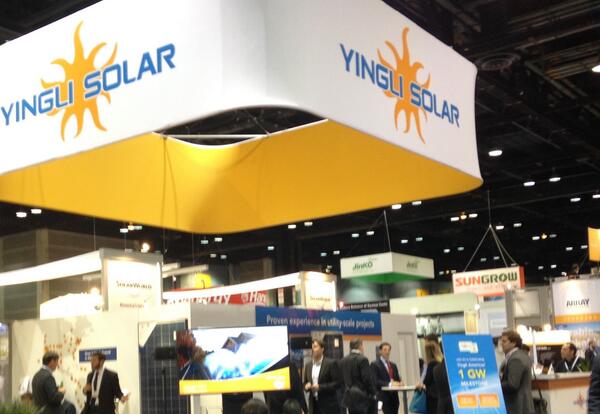 Struggling China-based PV manufacturer Yingli Green Energy, which recently reported an annual loss of US$293.6 million and total debts of US$2.2 billion has received new demands from bondholders over looming payments and partial previous defaults.
Lead underwriter of Yingli Green's 2010 and 2011 medium-term notes (MTNs), China's Bank of Communications has notified the company that the bondholders want final commitments on payments to be agreed, something Yingli Green and its subsidiary, Baoding Tianwei Yingli New Energy Company had been unable to come to an agreement on due to its financial condition for several years.
Bank of Communications is demanding Tianwei Yingli should be asked to repay the principal and interest of the 2011 MTNs, the remaining principal of the 2010 MTNs and penalty for default payments under the 2011 MTNs and 2010 MTNs as soon as possible and within three months of the meetings.
Tianwei Yingli owes RMB1.4 billion (US$203 million approx) of 2011 MTNs that are due on May 12, 2016. The 2010 MTN that was partially defaulted on has a balance payment of RMB357 million (US$51.9 million approx).
Yingli Green had US$73.0 million in cash and cash equivalents and US$52.1 million in restricted cash as of September 30, 2016. The company has not updated its cash balance for the end of 2016.
Bank of Communications is also demanding closer scrutiny of the company to ensure payment plans when negotiated can be acted.
As far as Yingli Green commented on the new demands, it would formulate a repayment plan as soon as possible according to progress of a potential debt restructuring, yet this would take an unspecified amount of time.