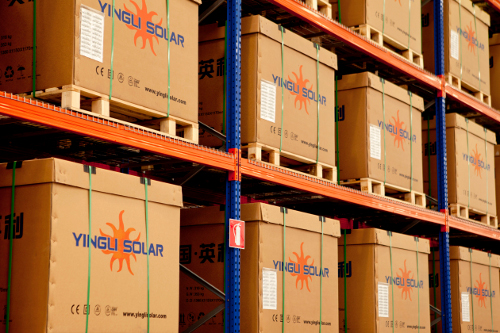 Yingli Green Energy has secured its listing on the NYSE for another 18 months after doing a deal with the exchange's administrators.
The company had fallen out of compliance with the exchange's conditions after its market capitalisation fell below US$50 million for 30 consecutive trading days.
Yingli also announced its first quarter results for 2017. It narrowly missed guidance on module shipments with an expectation that this will increase significantly in the next quarter.
"Mainly affected by the traditional seasonality in China and the soft demand along with the reduction of feed-in-tariff (FiT) in Japan, the company's PV module shipments in the first quarter of 2017 decreased to 370.9MW, which was slightly below previous guidance. But the gross margin on sales of PV modules was maintained at 8.8% in the first quarter of 2017," said Liansheng Miao, chairman and CEO, Yingli Green Energy.
In a conference call to discuss the results the company warned that margins were likely to fall into the mid-single digits before they are able to recover.
The company's previously reported precarious cash position deteriorated slightly to RMB417.3 million (US$60.6 million) from RMB506.6 million (US$74.3 million) at the end of the previous quarter.
Yingli has also confirmed that there has been no tangible progress for it to report in its negotiations with 2010 and 2011 bondholders.