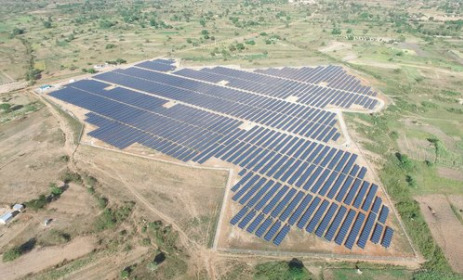 The government of Zambia has issued a Request for Qualification (RfQ) for up to 100MW of solar under the first round of the GET FiT Zambia programme.
German development bank KfW, which is representing the Zambian government, is implementing the tender on behalf of the Ministry of Energy.
The capacity will become available via a reverse bid, competitive auction process. The maximum project size will be 20MW and each applicant can apply for up to two projects.
A maximum of 20 projects and bidders will be shortlisted and invited to submit full technical and financial Bids during a Request for Proposal (RfP) stage.
In December 2017, GET FiT Zambia became the official implementation programme for the Zambian Renewable Energy Feed-in Tariff (REFiT) Strategy, which was formally launched by the Ministry of Energy in October 2017.
The programme offers a standardized set of bankable legal documents, risk mitigation, procurement and financing support as well as technical assistance solar PV grid integration. Along with KfW, other key partners in the development of the programme included state-owned utility ZESCO and the Energy Regulation Board.
GET FiT Zambia follows the successful implementation of the GET FiT Uganda Program which was also initiated by KfW in partnership with Government of Uganda, spurring investment in over 170MW of renewable energy projects.