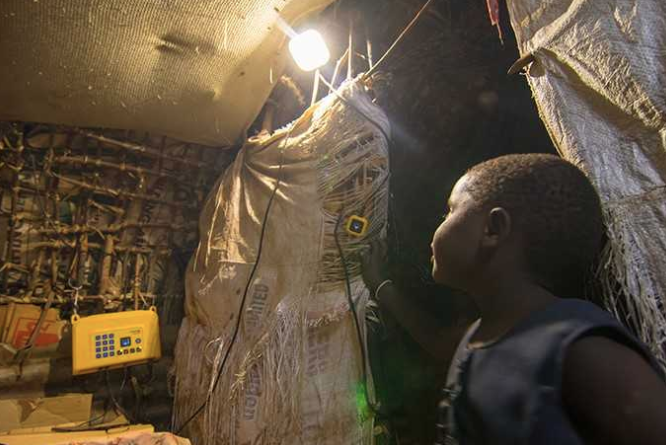 Kazang Solar, the distribution partner of UK-headquartered off-grid solar specialist Azuri Technologies in Zambia, has been awarded US$1.6 million from the Africa Enterprise Challenge Fund (AECF) to provide home lighting products to more than 7,000 off-grid customers in rural Zambia.
Azuri provides pay-as-you-go (PAYG) solar home systems to off-grid homes in Africa and has been working with Kazang in Zambia since 2016. The investment will help Kazang Solar deliver Azuri Quad solar home lighting systems, which include a 10W solar panel, four bright LED lights, USB port and connectors for mobile phone charging, rechargeable radio and rechargeable torch.
The funding came under AECF's Renewable Energy and Climate Adaptation Technologies (REACT) window and Kazang Solar is one of only three companies to be awarded financial support from this window, which is also funded by the UK Department for International Development (DfID).
Kazang Solar is the sister company of Kazang, the largest provider of electronic vending services in Zambia, which services more than 100,000 customers per day.
"This is an exciting new development for Kazang and Azuri as both companies ramp up efforts to bring reliable solar home solutions to homes in Zambia," said Simon Bransfield-Garth, CEO of Azuri. "The fund supports innovative and transformational business models which characterises the Azuri and Kazang approach. Azuri looks forward to working with and providing continued support to Kazang as they deliver life-changing solar technology to customers across the country."