Monocrystalline silicon wafer producer, Tianjin Zhonghuan Semiconductor (TZS) is continuing to expand wafer capacity and implement Industry 4.0 strategies as supply remains tight as the solar industry migrates to p-Type and n-Type technologies in 2019.

TZS ended 2018 with over 25GW of mono-wafer production capacity for the solar and semiconductor industries, combined.
The company had also completed and started ramping a 10GW diamond wire, ultra-thin wafer project at a facility in Jiangsu, China and development of a diamond wire cutting and an ultra-thin wafer plant in Tianjin, China. Total mono-wafer production is expected to reach 30GW in 2019.
The company recently reported first quarter 2019 revenue of RMB 3.882 billion (US$552.5 million), down from US$650.8 million in the previous quarter but 36.45% higher than in the prior year period as capacity and demand increased.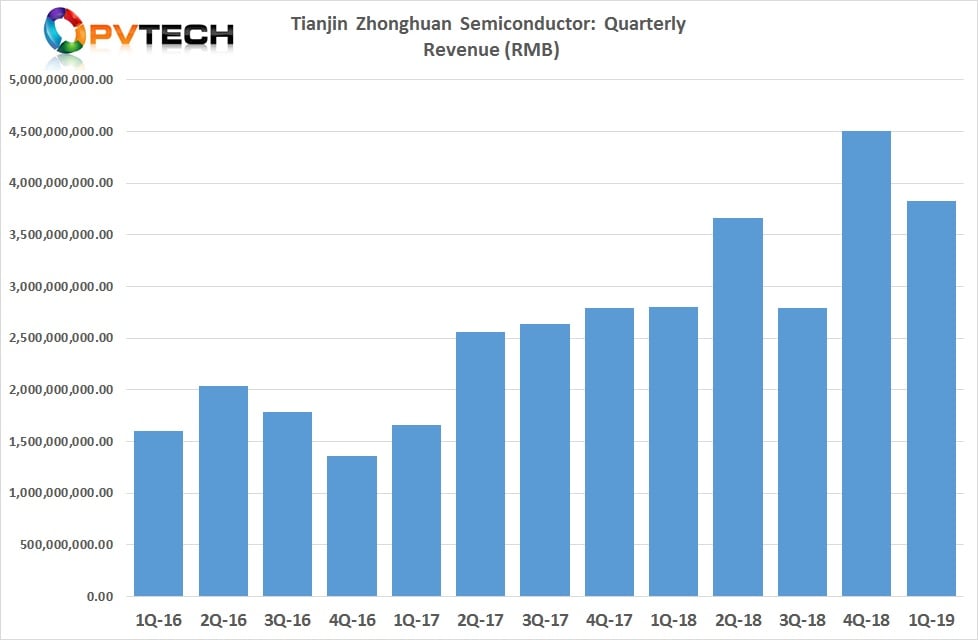 However, TZS reported a record net profit of RMB 187.6 million (US$27.1 million) in record first quarter 2019, which is believed to be due to production costs and various smart manufacturing initiatives in 2018.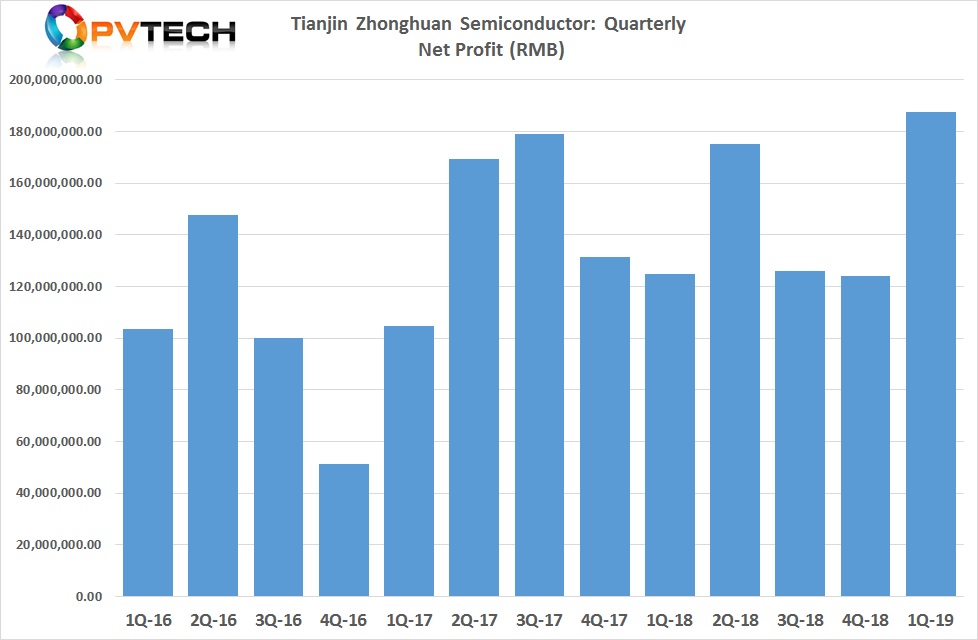 During the reporting period, operating income increased by 36.45%, compared with the prior year period, mainly due to the increase in production and sales as well as receiving PV power plant electricity FIT payments.
TSZ is a key supplier to SunPower Corp for p-Type mono wafers used in the JV with DZS and TZS for its p-Type mono PERC cells and modules for its P-Series product range.