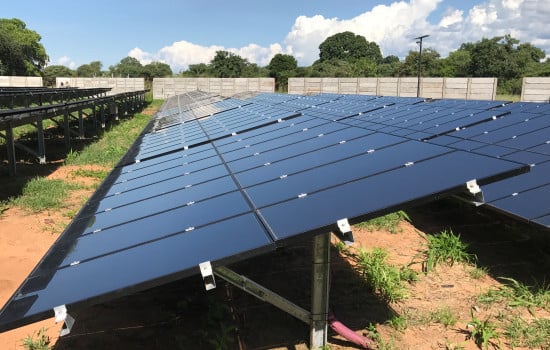 Zimbabwe state-owned power company Zimbabwe Power Company (ZPC) has applied to develop three solar PV plants with the Zimbabwe Energy Regulatory Authority (ZERA).
A ZPC spokesperson told PV Tech that this is the firm's first foray into solar energy, but did not comment on whether the company wished to build more solar in the future should these projects go ahead. The massive utility-scale projects would be far larger than the country's current largest solar installation of 216kW from Switzerland's meeco Group.
The three 100MW projects would be based at Gwanda, Munyati and Insukamini. ZPC's website said that the projects are expected to take two years to construct at an estimated cost of US$570 million. Feasibility studies have been carried out and EPC contracts signed. The company now awaits approval of its application from ZERA.
ZPC is a subsidiary of the major utility Zimbabwe Electricity Supply Authority (ZESA).
According to a blog on the company website, ZPC had previously been granted approval "to negotiate all solar projects in view of the downward trends in solar project prices," by the State Procurement Board (SPB).
A 75MW solar project in Zimbabwe was in the shortlist of winners for financing under Access Power's Access Co-Development Facility (ACF) fund in May.
In the same month, the African Development Bank's Sustainable Energy Fund for Africa (SEFA) approved a US$965,000 grant to Oxygen Energy for a 20MW off-grid solar rooftop project atop buildings owned and managed by Old Mutual Property Group Zimbabwe countrywide.