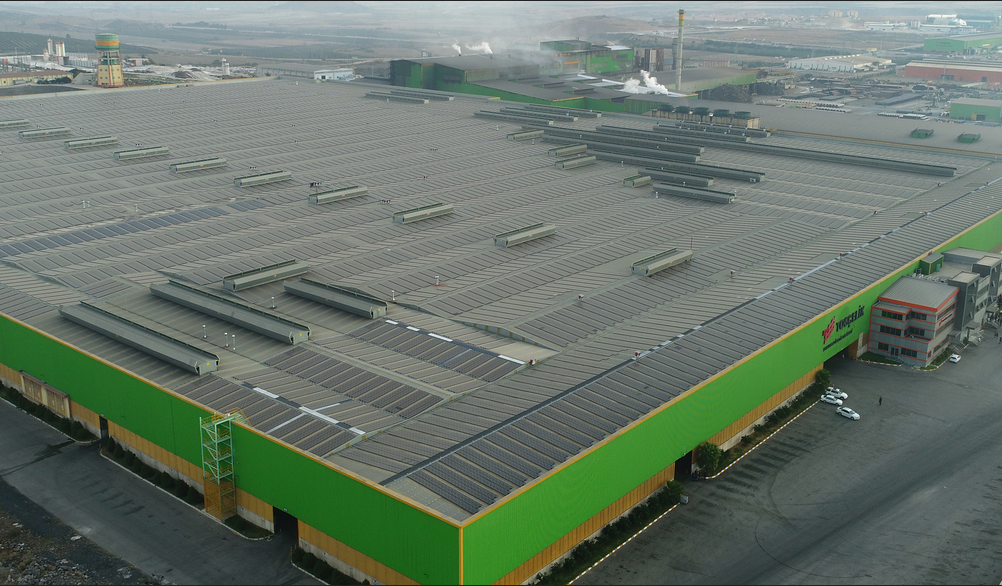 UPDATED: Zorlu Solar, an arm of Turkish industrial conglomerate Zorlu Holding, has delivered Series 4 modules from US-based manufacturer First Solar to what it claims to be the world's largest rooftop solar project using thin-film technology, located in Turkey.
While PV Tech understands that Enel Green Power has previously installed a much larger 25MW rooftop project in Nolan, Naples, using thin-film modules made by Unisolar, it consisted of rooftop installations on separate buildings. A Zorlu Solar spokesperson told PV Tech that in the Turkey project, all thin-film modules were installed on just one roof, making it the largest thin-film rooftop solar project on a single building.
The new 10MW project in Turkey is owned by Tosçelik ERW Pipe Production Facilities and located in Osmaniye Organized Industrial Zone in southern Turkey. EPC firm Smart Solar built the project and connected it to the grid recently.
Zorlu Solar delivered 85,000 of First Solar's high-performance thin-film solar modules for the project, which will cover for 30% of the annual power requirement of Tosçelik ERW Pipe Production Facilities.
Zorlu Solar director Evren Evcit said: "Comparing to other countries, we are in an advantageous position since we have much more solar radiation in Turkey. Our goal is to create a very powerful solar energy ecosystem that also includes solar energy systems to be installed on the roofs in the future."
Last February, leading thin-film specialist First Solar said it would transfer its existing business development resources in Turkey to Zorlu Solar and would close its Istanbul office.
There are many larger rooftop projects worldwide but these use crystalline silicon modules rather than thin-film.
Article updated to clarify that Zorlu supplied First Solar modules to the project and to note that this is the largest thin-film project on a single building.