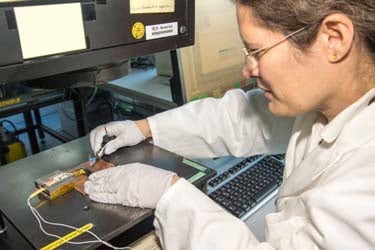 An initial five-year R&D program is starting between the German-based Centre for Solar Energy and Hydrogen Research Baden-Württemberg (ZSW) and the Institut Photovoltaïque d'Île de France (IPVF) in Paris to develop next-generation flexible photovoltaics featuring copper, indium, gallium and selenium (CIGS) solar cells.
The objective is to gain a deeper understanding of the processes in the solar cell and then increase cell efficiency for flexible substrates into thin-film modules.
ZSW has already achieved four CIGS world records, while IPVF is said to have a long-time experience in CIGS solar cell deposition processes and architectures and is engaged in flexible CIGS solar cell development. ZSW is also the research partner of specialist PV equipment manufacturer, Manz AG.
IPVF was started in October 2013 with a €150 million investment by the French government. The institute can host up to 200 PV researchers and offers 4000m2 of laboratories.