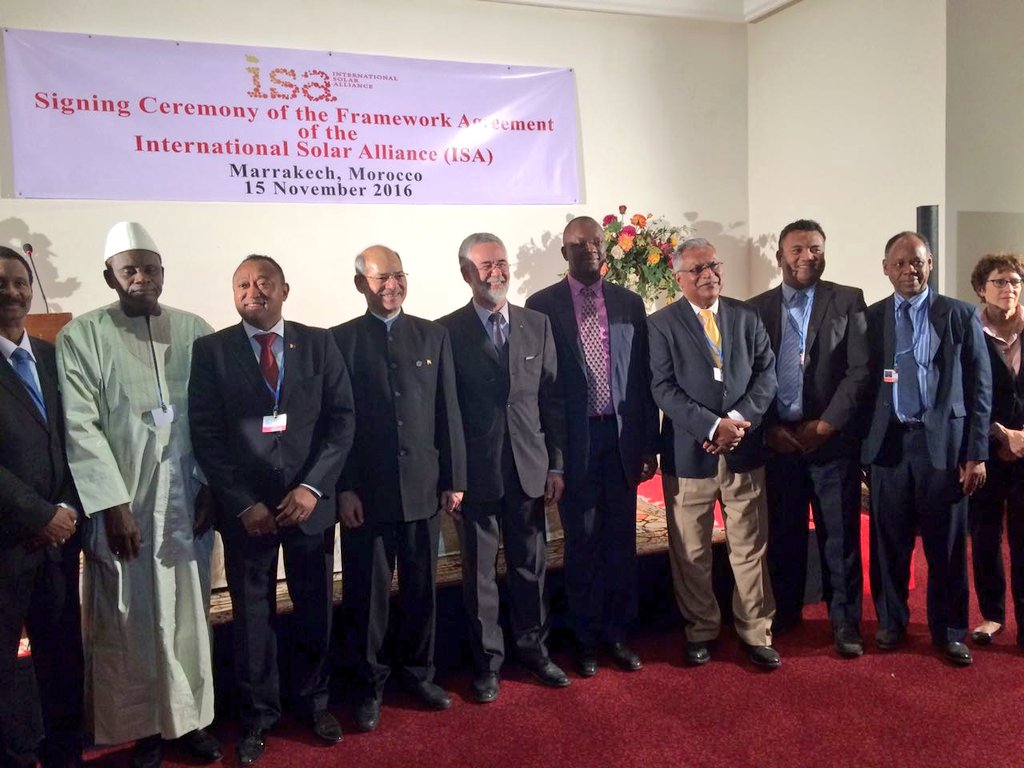 The International Solar Alliance (ISA) is starting to make tangible progress after several countries agreed to support commissioning of a study on a common risk mitigation mechanism (CRMM) for PV generation.
Argentina, Burkina-Faso, Chad, France, India, Ivory Coast, Mali, Namibia, Niger, Nigeria, Senegal, Uganda and Yemen are all supporting the study for a CRMM, which will provide an affordable tool for creating a more secure environment for private investment in solar assets.
An Indian government release stated: "The instrument will help diversify and pool risks on mutualised public resources and unlock significant investments."
India, which spearheads the ISA along with France, also claimed that such a mechanism would dramatically lower the cost of finance for renewable energy and the overall price of electricity.
Cost of capital is one of the major factors in the final cost of PV projects at present, particularly in developing countries. India's Council on Energy, Environment and Water has even calculated that in India it represents 70% of the total cost of solar power.
The study was delegated by the Interim Secretariat to a task force chaired by Terrawatt Initiative (TWI), the World Bank Group, the Currency Exchange Fund (TCX), CEEW and the Confederation of Indian Industries (CII).
Indian news outlet Economic Times also reported that ISA interim director general Upendra Tripathy had announced that the ISA is proposing to set up a US$300 billion global fund to support clean energy over the next 10 years.
The ISA accounts for 120 countries with the aim to mobilise affordable finance at scale, however some analysts have expressed scepticism about how effective the Alliance will be.