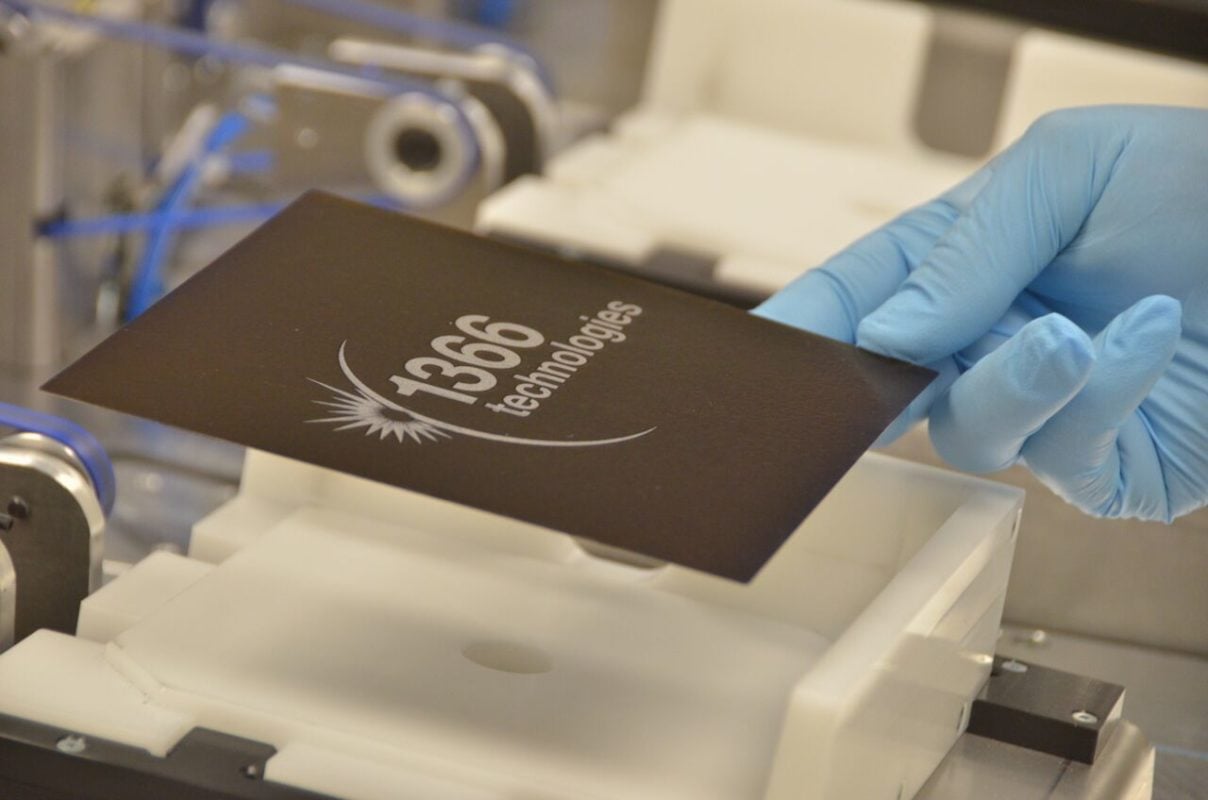 US-Based wafer producer 1366 Technologies and 'Silicon Module Super League' (SMSL) member Hanwha Q CELLS have jointly achieved cell conversion efficiencies of 19.9%, up from 19.6% announced in December, 2016.
1366 Technologies said that its 'Direct Wafer' (156mm x 156mm) multicrystalline wafers and Hanwha Q CELLS 'Q.ANTUM' PERC (Passivated Emitter Rear Contact) solar cell process efficiency milestone was independently confirmed by the Fraunhofer ISE CalLab.
Frank van Mierlo, CEO of 1366 Technologies said, "Our efficiency is improving at a rate that's nearly double that of the rest of the industry. Late last year, we exceeded the cell efficiency of the high-performance multi (HPM) reference group in a head-to-head comparison, and we continue to make progress. This latest milestone demonstrates the rapid gains still possible with our Direct Wafer process because our technology is not limited by the inherent weaknesses of ingot-based wafer manufacturing."
1366 Technologies noted its Direct Wafer process had a high-purity growth environment, better wafer microstructure and the ability to modify the dopant concentration between the front and back of a wafer improves electron harvesting as unique features that boost cell conversion efficiencies.
Field testing
1366 Technologies also announced that IHI Corporation, through its wholly-owned subsidiary IHI Plant Construction Co had begun construction on a 500kW solar installation using 120,000 wafers made by the company and used in modules from a major China-based PV manufacturer. 1366 Technologies noted that it had managed the procurement of the modules to support the project with IHI Group.
"This commercial array builds on the many successes we've had at test sites around the world and clearly demonstrates our ability to run the Direct Wafer process at scale," added van Mierlo.
The new array is expected to be commissioned before the end of Q2 2017.