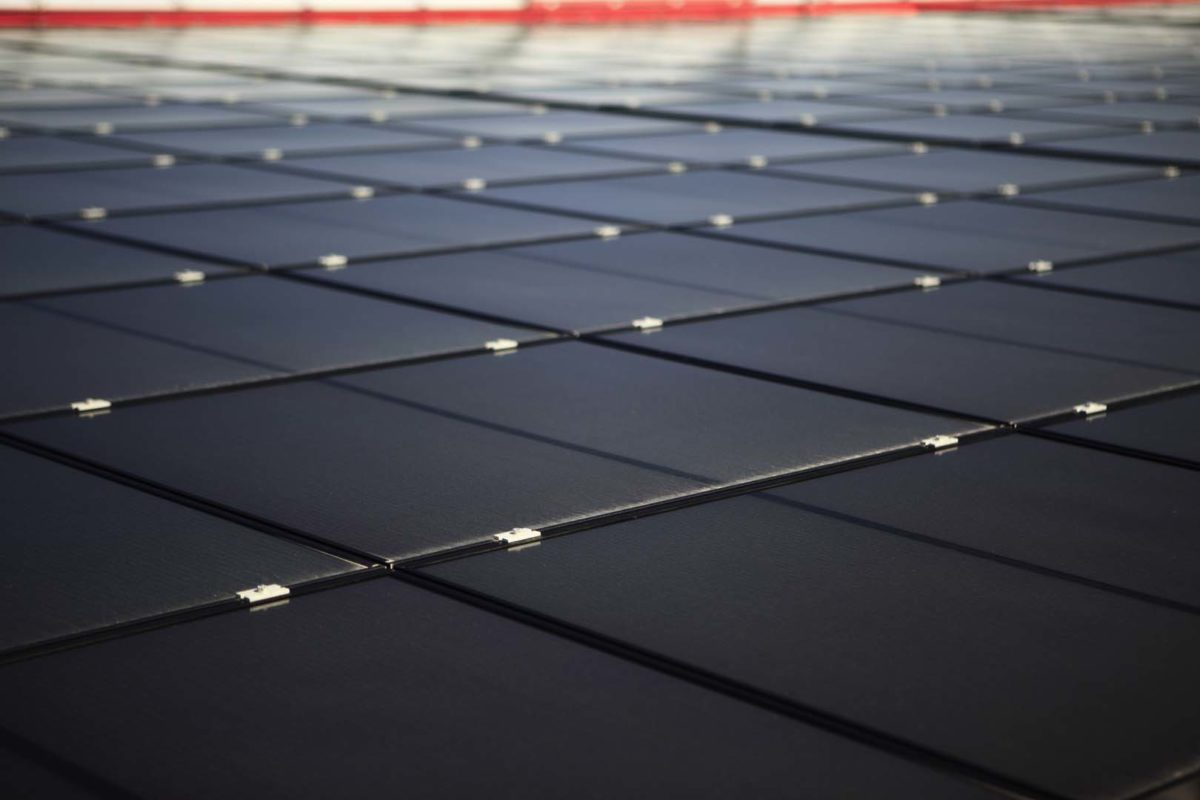 Enel Green Power's a-Si thin-film module manufacturing subsidiary, 3SUN is hoping to obtain a €14.1 million grant from Italy's national agency for attracting investment and enterprise development, Invitalia to support the purchase of heterojunction (HJ) solar cell tools to switch production to the higher efficiency silicon technology.
Enel Green Power said that 3SUN had also hosted the launch meeting of AMPERE (Automated Photovoltaic cell and Module industrial Production), which is funded by the Horizon 2020 European research and innovation programme (LCE-09-2016-2017), aimed at increasing EU's European PV industries competitiveness.
The AMPERE meeting was said to include major European research centres and commercial companies and is coordinated by 3SUN. Funding for the AMPERE consortium was said to amounts to €14 million, which includes €8.3 million for 3SUN and €0.5 million for Enel Green Power.
The AMPERE funding is primarily being used for the purchase and installation of the automated HJ manufacturing equipment at the 3SUN facility in Catania, Sicily.
The potential €14.1 million grant from Invitalia was said to have already been appropriated by the Ministry for Economic Development and the Region of Sicily.
Enel Green Power had previously announced that the 3SUN production switch to HJ cell/module production would cost around €80 million and R&D facility, dubbed Innovation Lab would require an investment of around €20 million.
Enel Green Power reiterated that it expected production of HJ modules would start production in the first half of 2018, before ramping up production to a nameplate capacity of 240MW in 2019.
3SUN had originally been a JV between Enel and Sharp before the Japanese firm exited the a-Si thin film market.
Another former a-Si producer, Russia-based Hevel Group, a joint venture between Renova Group and Rusnano has also recently migrated its a-Si production to HJ technology and said production had started successfully, providing a nameplate capacity of 160MW.
Meyer Burger had previously landed a US$22.5 million order from Hevel to convert to HJ and bifacial cell production and 'SmartWire' module assembly.
Singulus Technologies also supplied its SILEX II system, used for wet-chemical processing of heterojunction (HJ) solar cells to Hevel.