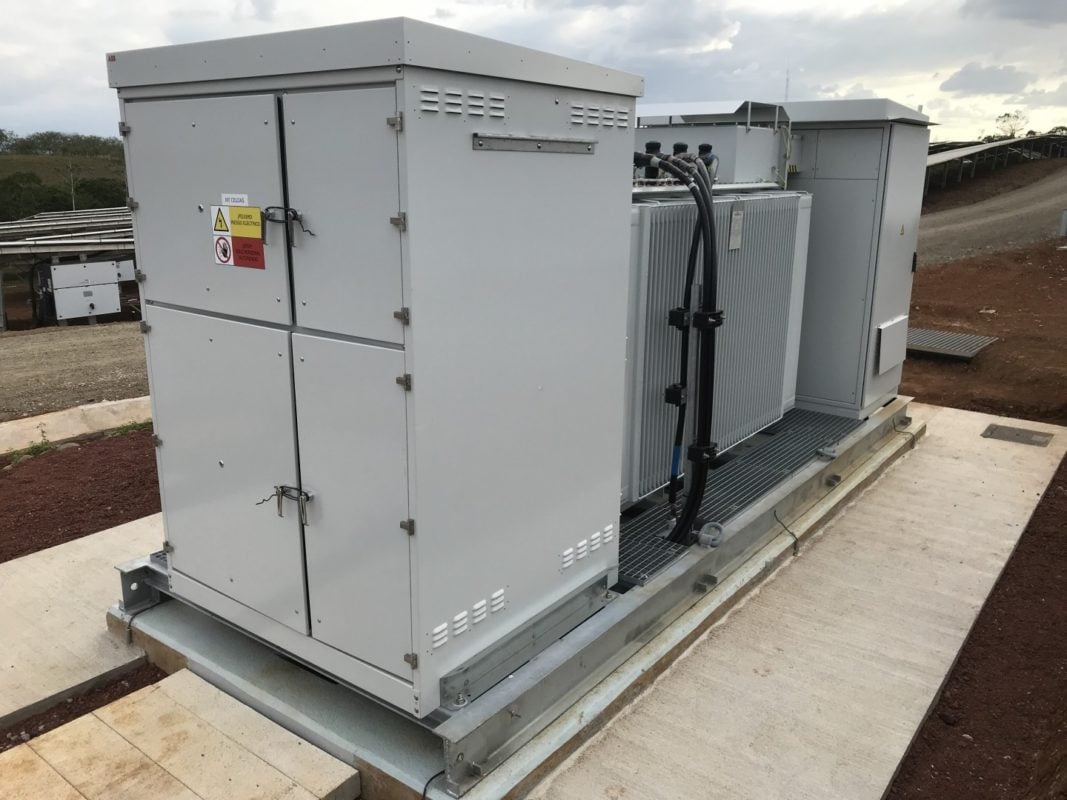 ABB has accepted it needs to cough up hundreds of millions to part ways with the solar inverter market, a segment it sees as under pressure from declining revenues and low Chinese prices.
The Zurich-headquartered group said it will pay up to US$470 million in return for offloading its solar inverter unit to FIMER, an Italian group that also manufactures the devices.
The deal will see ABB take a US$430 million charge – 75% of which FIMER will receive between the deal completion point and 2025 – and a further US$40 million in carve-out costs.
The transaction, expected to be complete in Q1 2020, sees ABB pass on a solar inverter unit employing 800 people across 30 countries.
With manufacturing and research sites in Italy, India and Finland, the unit is part of ABB's Electrification division and posted around US$290 million in revenues in 2018.
Contacted by PV Tech, ABB spokesperson Daniel Smith declined to shed light on the unit's profitability, describing it however as a "drag" for the margins of the broader Electrification division.
"The benefits of the positive margin impact [from divesting the solar inverter unit] outweigh the negative effect of the charge," the spokesperson indicated.
According to ABB's estimates, letting the unit go should improve the operational EBITA margin of the Electrification division by 50 basis points, helping progress towards a target of 15-19%.
'Higher than expected' inverter failure rates
In a statement, ABB said both the firm and FIMER will work to guarantee a "smooth transition" for customers and employees. Whether all 800 staff will retain their posts remains unclear, however.
Following the solar inverters exit, ABB Electrification will continue to work on PV-powered smart buildings, energy storage and electric vehicle charging, said division president Tarik Mehta.
Asked for the rationale of ABB's retreat from solar inverters, spokesperson Smith said the unit's revenue decline reflects "falling demand globally" for these devices, after the market peak in 2012.
"At the same time, new entrants from China has led to severe price pressure," the spokesperson added.
A key element of ABB's solar inverter business – as well as the group's decision to pass it on – are the unit's warranty liabilities, which FIMER has committed to honour in full.
ABB's financial report for 2018 outlines the scale of the problem, describing "significant costs" faced by the unit after the takeover of the solar inverter maker Power-One in 2013.
In 2016, "higher than expected failure rates" for some of Power-One's inverters forced ABB to set aside larger amounts to cover warranties to customers.
Warranty provisions, the 2018 report explains, had to be increased by US$36 million throughout 2016, US$23 million (2017) and US$151 million (2018).
See here for ABB's statement in full and here for a glance at FIMER's solar operations