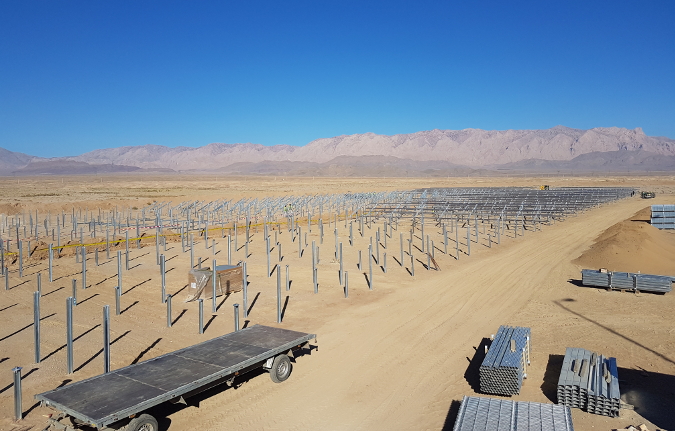 German firm ABO Wind has started constructing a 1.3MW solar PV project at Saidabad, Semnan province, in northern Iran.
The project will use more than 4,100 PV modules and is due to come online by the end of the month.
"We are well on schedule with our first Iranian project," said Florian Lüders, ABO Wind's head of project development in new markets. "The solar park in Saidabad gives us important insight into the construction process in Iran. We are now well equipped for implementing larger wind and solar projects in the near future."
ABO Wind opened an office in Tehran in early 2016 following the lifting of international sanctions. The firm is currently working on several other Iranian wind and solar parks.
"Iran offers excellent conditions for renewables. There is a lot of wind, the sun shines frequently, there are large potential areas and a state-guaranteed feed-in tariff fixed for 20 years," added Lüders.
However, financing is still seen as an issue in Iran and as a result this first project had to be funded by equity. German company Athos Solar has also completed two projects in Iran with a combined capacity of 14MW also purely funded through equity.
Newly formed company ABO Pionier AG will be the operator of the ABO Wind solar park. The company said its objective is to operate renewable energy projects in new markets with no established renewable energy sector or in countries with higher political risks. Investors will be given the opportunity to participate in ABO Pionier once the first projects start operations.