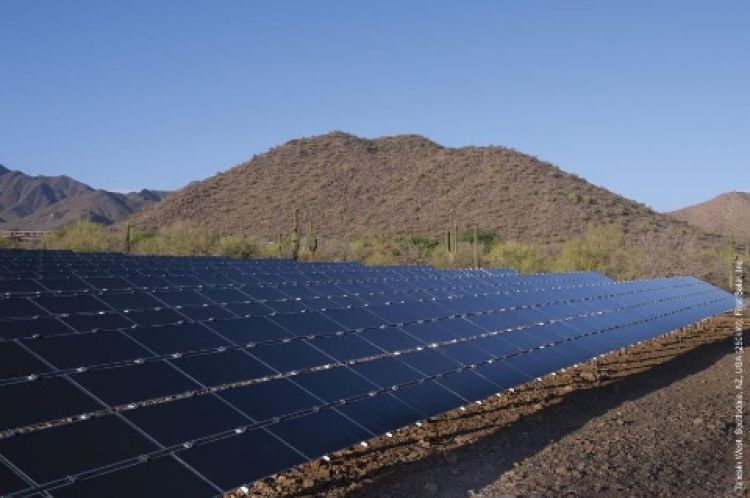 Netherlands-based pension fund Stichting Pensioenfonds ABP has agreed to invest over US$384 million in three PV projects in the US, with the trio of installations representing a combined generation capacity of 858MW.
The three utility-scale projects, located in Nevada and California, are all owned by Capital Dynamics.
The first project, the 250MW Moapa Solar Park, is the first PV project fully developed on a Native American reservation. The installation was brought online by First Solar back in March 2017.
The project has a 25-year PPA with the Los Angeles Department of Water and Power (LADWP), producing enough clean energy to power around 111,000 homes in LA.
The second project, the 328MW Mount Signal 3 PV project near Calexico, California, was acquired by Capital Dynamics from project developer 8minutenergy back in July 2017.
First Solar will provide 2.8 million Series 4 thin-film panels for the plant, while Southern California Edison (SCE) and 8minutenergy signed off on a long-term power purchase agreement in 2014 to deliver the project's energy to residents in 15 surrounding counties. 8minutenergy will continue to oversee construction, with the project expected to come online by the end of 2018.
The final project, the 280MW California Flats solar project in Monterey County, was sold to Capital Dynamics from First Solar back in August 2017.
Corien Wortmann-Kool, chairman of ABP, added: "This investment is in line with our ambition to increase the number of investments in renewable energy, such as solar energy, by 2020.
"ABP wants to make its contribution to reaching the climate goals of Paris. All three solar parks have concluded long-term contracts with energy companies. This gives them a long-term and stable return for our participants. With this investment, ABP continues the rising line of investments in renewable energy."