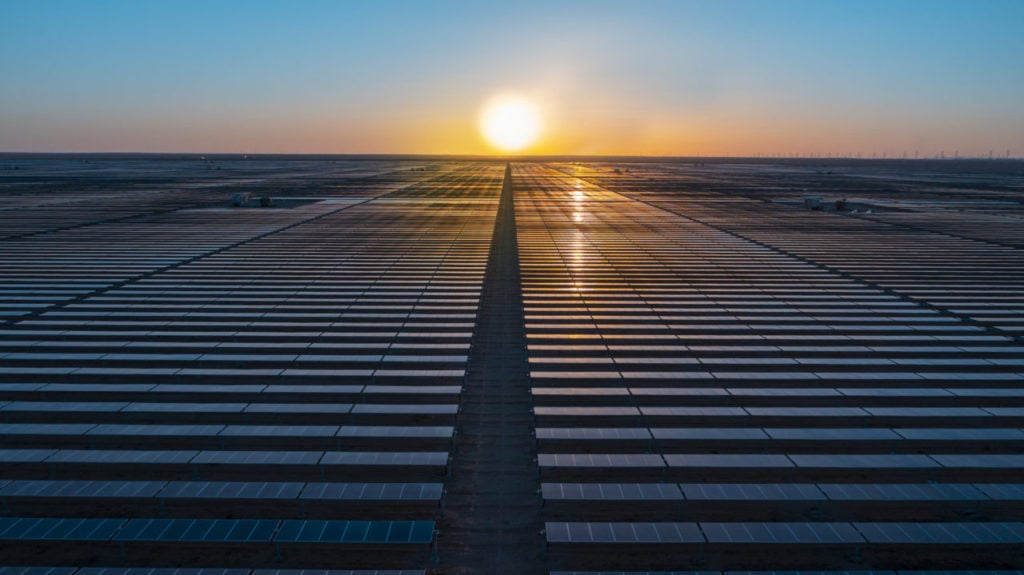 Saudi energy provider ACWA Power has secured a US$123 million financing package to develop a 200MW solar PV project in Egypt.
The Kom Ombo project will be located less than 20 kilometres from the 1,465 MW Benban complex — another ACWA Power development — and is expected to be commercially operational in January 2024.
Financing institutions for this project included European Bank for Reconstruction and Development (EBRD), OPEC Fund for International Development (the OPEC Fund), African Development Bank (AfDB), AfDB's Sustainable Energy Fund for Africa (SEFA), Green Climate Fund (GCF), Arab Petroleum Investments Corporation (APICORP) and Arab Bank.
The package consisted of loans of up to US$36 million from the EBRD, US$14.6 million from the OPEC Fund, US$14.4 million from the AfDB, US$34.5 million from the GCF, US$14.8 million from Arab Bank and US$10 million from the SEFA under the COVID-19 IPP relief programme.
The project had equity bridge loans of US$14 million from the EBRD and US$45 million from the Arab Petroleum Investments Corporation (APICORP) already.
"Expanding clean energy generation is central to low-carbon development on the continent and contributes to further reducing carbon emissions and achieving the goals of the Paris Agreement. This is in line with the AfDB's strategy to promote green growth in Africa," said Kevin Kariuki, vice president for power, energy, climate and green growth at the African Development Bank Group.
ACWA Power continued to expand its footprint as it signed agreements to develop 1.4GW of solar PV and 1.2GW of energy storage projects in Uzbekistan in March. The agreements were for two solar projects – a 1GW facility in the Samarkand region and a 400MW plant in the Tashkent region – and three 400MW storage projects. The investment came from the Uzbekistani government, and ACWA signed power purchase agreements (PPA) for the projects with JSC Uzbek National Electricity Grids, the country's grid operator.
The investment agreements formed part of a US$10 billion plan signed last year between ACWA Power and the Ministry of Energy and Ministry of Investment, Industry and Trade to finance projects through 2027. These new projects constituted around US$2.5 billion.