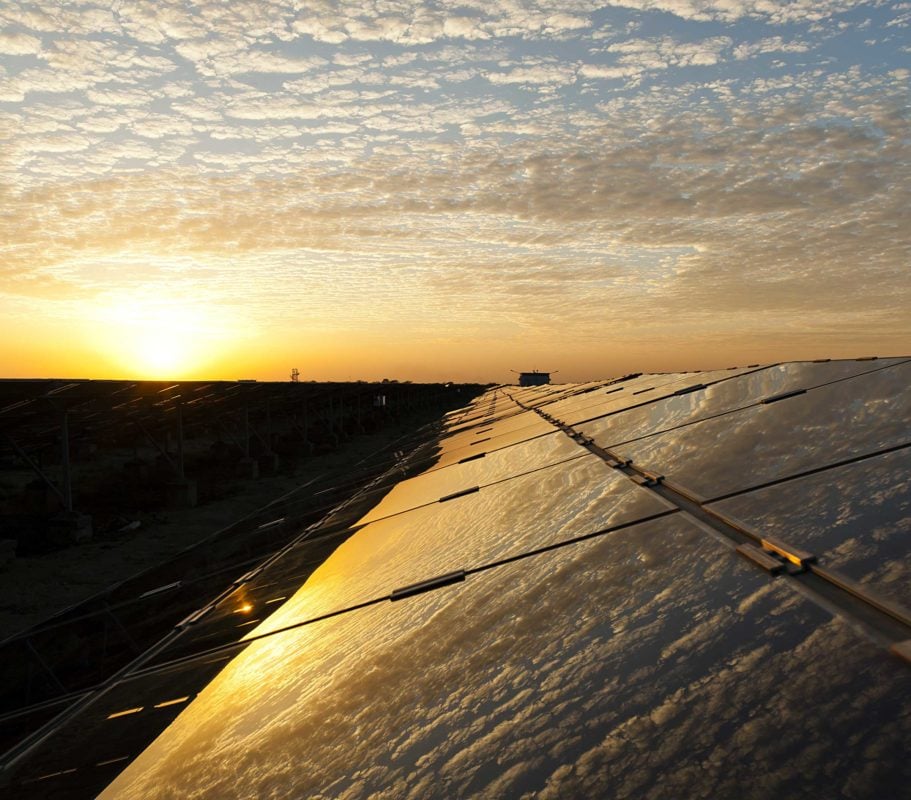 Indian infrastructure conglomerate Adani Group has commissioned a 50MW solar PV plant at Mahoba district in the Indian state of Uttar Pradesh.
The plant, costing INR3.15 billion (US$48.9 million), used string inverter technology for the first time in Uttar Pradesh. The 132kV transmission line is 21.5 kilometres long and connected to the UPTCL Mahiba substation under an agreement signed with India's largest utility NTPC. Adani won the project under the National Solar Mission programme, with a bid of INR 4.78/kWh (US$0.07) in January 2016.
Around 250 direct and indirect jobs were created during the development of the plant.
Jayant parimal, chief executive, renewable energy business, Adani Group, said: "We are delighted to have achieved the setting up of this plant, helping us prove our dedicated efforts towards nation building as well as showing our commitment to the government's green energy mission. We are moving closer to our aim of revolutionising the renewable energy sector in India. We would like to extend our heartiest gratitude to the UP government officials for their support."
The UP officials support complements energy minister Piyush Goyal's recent announcement that he would get the UP city of Varanasi to challenge Munich to a race to become the world's first city run on 100% clean energy. Goyal said the chief minister of UP was particularly supportive of sustainability policies.
Adani now has 838MW of operational PV capacity across Gujarat, Tamil Nadu (The second largest project in the world), Uttar Pradesh and Punjab. By the end of this year, Adani expects to have more than 2GW capacity installed.
Adani Green Energy as of recently is no longer a subsidiary of Adani Group after the group's equity stake in the renewable energy was diluted below 50%.
Adani also recently approved plans to go ahead with its giant Carmichael coal mine in Australia, despite India's intentions to maximise self-sufficiency in terms of coal consumption.