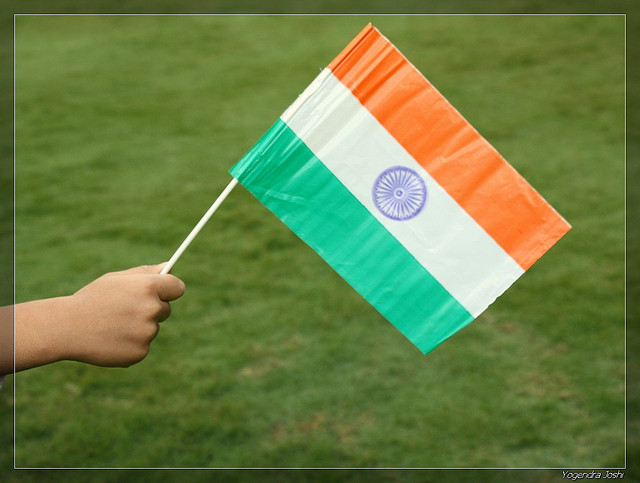 Indian conglomerate Adani Group has become the leading solar developer in India in terms of commissioned and pipeline capacity after winning all 100MW of solar capacity available in the latest auction from the state of Chhattisgarh, according an industry analyst.
Adani submitted a bid with viability gap funding (VGF) of INR5.9 million, with a fixed tariff of INR4.43/kWh (US$0.066) in the Solar Energy Corporation of India (SECI) tender. Unsuccessful developers included Azure Power, which bid with a VGF of INR8.4 million for 50MW capacity, while Spectrum Coal and Power bid with a VGF of INR8.9 million for 10MW.
Mudit Jain, consultant at analyst firm Bridge to India, said that Adani's win means it has now become the largest solar player in India in terms of its commissioned and pipeline capacity. The top developer rankings are now:
Adani
Acme
SunEdison
Renew
Jain also told PV Tech: "The winning tariff in Chhattisgarh is more aggressive than the Karnataka bid (also organized by SECI), despite the fact the Karnataka projects would be installed within a solar park. Adani has quoted too low in the first round itself in Chhattisgarh, which is apparent from the difference of INR 2.5 million/MW of VGF with the next bidder."
Considers buying SunEdison India assets
It emerged last week that Adani is also considering putting in a bid to purchase the Indian solar assets of bankrupt reenwable energy firm SunEdison, as reported by Reuters.
Jayant Parimal, chief executive of Adani Green Energy, said the firm became interested in the purchase after being approached by investment bankers that had been appointed by SunEdison.
SunEdison filed for bankruptcy in April and rumours of various major companies looking to buy its Indian solar assets have been reported regularly and widely since then.