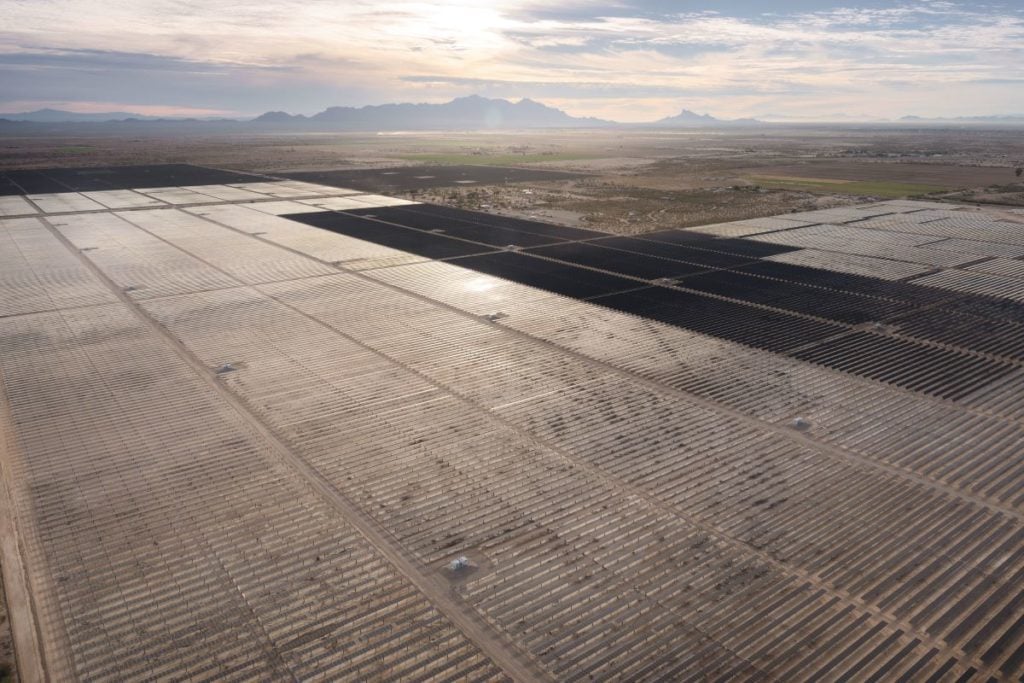 Energy technology company AES Corporation has commenced operations of a 100MW solar PV plant in Eloy, Arizona, its third in the area.
Half of the capacity of the recently operational solar plant will provide energy to tech giant Meta's future data centre in Mesa, while the other half of the energy will be supplied to residential and small businesses enrolled in utility Salt River Project's (SRP) Solar Choice programme.
AES owns and operates the 100MW West Line Solar plant and it's the company's third solar project in the Pinal County area developed to serve utility SRP customers. The three projects have a total capacity of 300MW of renewable energy.
Within its sustainability targets, SRP aims to install more than 2GW of solar capacity by 2025, as well as over 800MW of battery storage projects that are expected to be operational by 2024.
"We appreciate the partnership of SRP and AES in helping us bring new renewable energy to the grid in Arizona," said David Williams, community development manager at Meta.