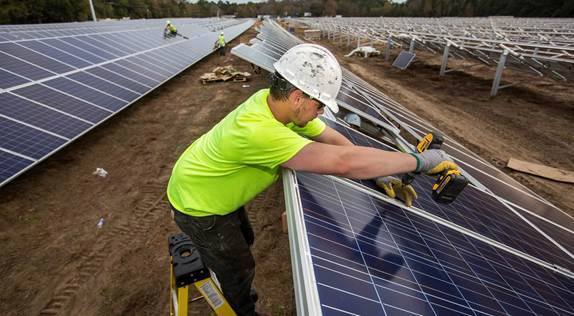 The Canadian province of Alberta has established a C$5 million (US$3.6 million) fund for municipal and agricultural solar.
The region's government will offer rebates of up to C$0.75 per Watt for installations on municipal buildings up to a maximum of C$300,000. A separate C$500,000 has been ring-fenced for systems installed on farms.
The funding is being drawn from the Municipal Climate Change Action Centre. The region set a 30% renewable energy goal for 2030 in November last year.
"We must take action at all levels in combatting climate change – federally, provincially and locally," said Shannon Phillips, minister of environment and parks. "This investment will spur economic growth and help with the transition to cleaner sources of electricity, which will protect our health."
The municipal programme opens for application on 1 March. The farm grants are available as of 8 February.
Ontario has dominated solar deployment in Canada with its successful feed-in tariff programme. In July 2015, a 100MW plant opened in Ontario, with Canadian Solar claiming it was the largest in the country.