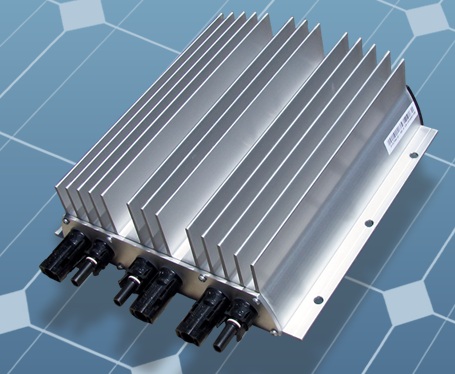 Ampt LLC, a power conversion technology provider, announced that it has deployed its DC optimisers for a 33MW PV project with Canadian Solar. The project utilises Ampt's DC String Optimisers in one of the largest deployments of DC power optimisers in the world.
The 33MW installation just wrapped up a six-month evaluation series by Canadian Solar, which originally began as a demonstration project. Following the successful demonstration, Canadian Solar chose Ampt's String Optimiser for the installation.
Ken Rowbotham of Canadian Solar noted: "Our initial work with Ampt surpassed expectations and laid the groundwork for the 33 MW utility-scale installation. We chose Ampt for its clear technology advantages which support our broader commitment to being the industry-leading provider of clean solar energy across the globe."
Ampt's String Optimisers have stood out in terms of value in production, as the technology puts voltage and current limits on the output of each optimiser — which allows for twice the number of PV modules per string and cuts out half the combiner boxes and related cable and labor.
Darryl Parker, vice president of sales and marketing at Ampt, added: "We're excited to partner with an organisation of Canadian Solar's experience and reputation within the industry. This project – the largest of its kind to date – is not only a milestone for Ampt, but also truly indicative of the market's future."
According to research from Global Market Insights, DC power optimisers will continue to experience impressive growth in the PV sector. While DC optimisation started in the residential market at the module level, Ampt's technology offers power conversion technology to large commercial and utility-scale projects by cutting down the total cost of systems while boosting energy generation.
Levent Gun, CEO of Ampt, said: "While the PV market is on track to experience significant growth, the need to lower system costs is paramount. Some large-scale solar developers are considering changing from 1,000 to 1,500-volt DC systems, while others are choosing to deploy String Optimisers. Both of these approaches reduce cost by eliminating electrical BOS components, but only Ampt increases MPPT resolution to improve lifetime system performance. As the industry works through the challenges of 1,500-volt component costs and availability, Ampt String Optimisers provide an immediate advantage using 1000-volt components."