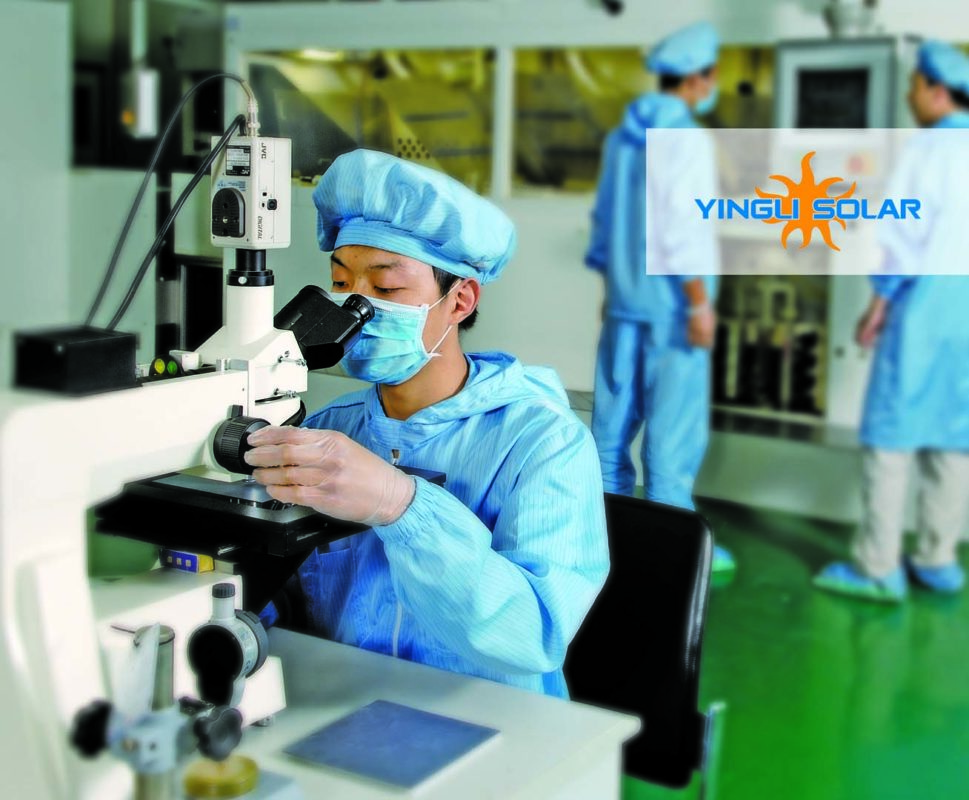 The 'Silicon Module Super League' (SMSL) members in 2015, Trina Solar, Canadian Solar, JinkoSolar, JA Solar, Hanwha Q CELLS and Yingli Green may have the largest module shipments and manufacturing capacity significantly higher than any other c-Si manufacturer but still lag behind others when it comes to R&D spending.
Data compiled from PV Tech's annual R&D spending analysis of 12 key PV module manufacturers for 2015 that includes the six SMSL members also includes two SMSL members (JinkoSolar and Canadian Solar) that have been historical spending laggards since the analysis started in 2007.
As the chart below shows, JinkoSolar and Canadian Solar are ranked lowest amongst the SMSL members when it comes to spending on R&D activities in 2015, despite recently highlighting that both had increased spending over the last couple of years.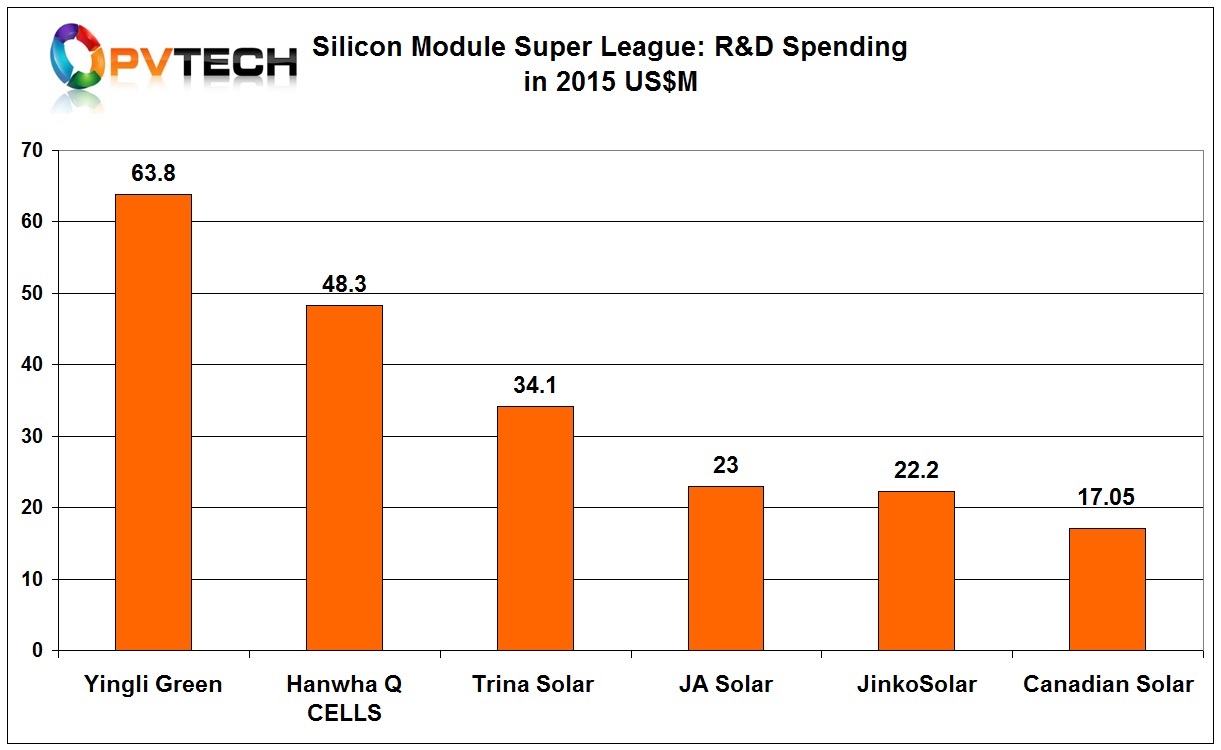 It is interesting to note that only two companies (REC Solar and Canadian Solar) from the R&D spending analysis for 2015 remain at the sub-US$20 million spending level, but contrast significantly when other key metrics such as annual module shipments and in-house nameplate manufacturing capacity are assessed.
Canadian Solar exited 2015 as the second largest SMSL member with shipments of 4.7GW and in-house module capacity of 4.33GW. In contrast, REC Solar shipped 1.16GW of modules in 2015 and reached in-house module capacity of 1.2GW.
The big difference in the rankings for 2015 is the rise of Hanwha Q CELLS, directly due to its merger with sister company, Hanwha SolarOne, which had been languishing in 10th position in the 2014 R&D spending report with US$13.8 million of expenditures.
Bringing the two companies together in 2015 meant R&D spending increased significantly and they rocketed up the rankings and were the second largest R&D spender (US$48.3 million) amongst SMSL members in 2015.
Leading the SMSL ranks was Yingli Green. Although the company has delayed fourth quarter and full-year financial reporting due to its financial conditions, the company had spent approximately US$50 million on R&D in the first nine months of 2015, securing its leading spender position. Based on spending trends we have currently estimated R&D spending reached US$63.8 million in 2015.
It is also interesting to note that on cumulative R&D spending since 2007, Yingli Green also ranks first amongst SMSL members and ranked third overall from the 12 key PV module manufacturers analysed since that time, while REC Solar was ranked in sixth position.
Clearly, high or low R&D spending levels have not been directly linked to market position for c-Si module manufacturers. However, with greater emphasis on solar cell technology upgrades such as PERC (Passivated Emitter Rear Cell) and heterojunction (HJ) technologies a correlation between R&D spending and market position may emerge in the future.