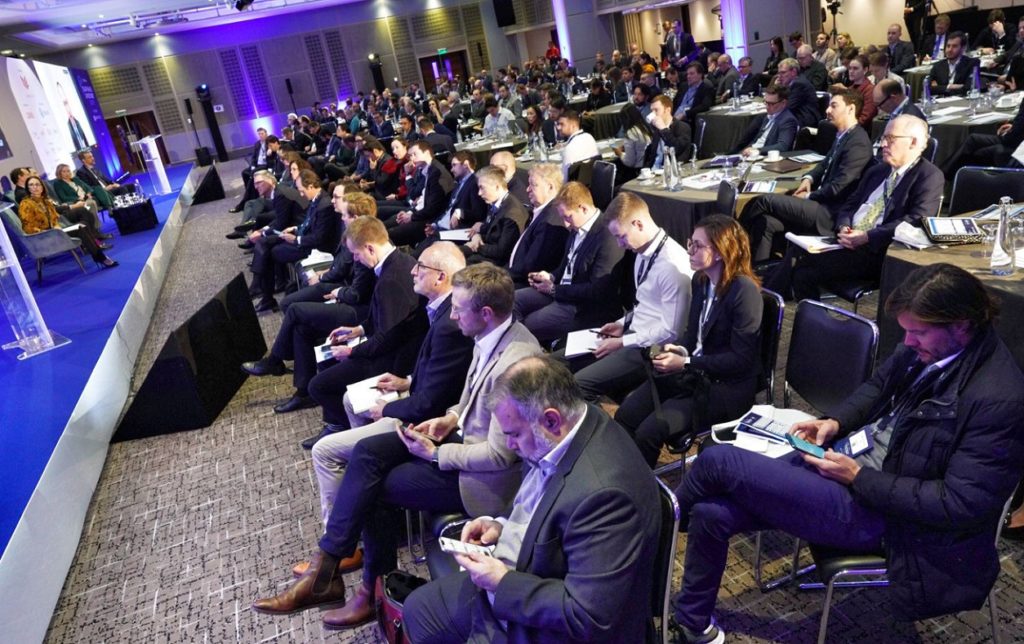 For utility-scale PV projects in Europe, the key to growth and success in the coming years may be in partnerships and consistency across both engineering, procurement and construction (EPC) and environmental, social and governance (ESG) frameworks, as legislators and utilities lag behind the industry's rapid growth.
Speakers at the Solar Finance & Investment Europe 2023 conference, hosted by PV Tech publisher Solar Media in London this week, discussed the future of sustainable partnerships across the PV value chain in the opening panel on the second day of the event.
"The market is going faster than the politicians. Pinch points are coming from grid capacity connection, old legislation, and due to the unexpected market appetite there's been a lack of components," said Tim Day, investment fund manager and UK country manager at manufacturer Trina Solar.
In light of this, then, the onus is on the industry to secure its future and continue to develop significant, large-scale projects as consistently as possible.
Justin Thesiger, director of operations and asset management at Low Carbon – which has a stated target pipeline of 20GW of solar PV by 2030 – said: "We made the decision to try and standardise as much as possible. Obviously each site has its own peculiarities, but if you standardise as much as possible then your EPC actually contractor has less to do.
"In order to secure the arms and legs, the equipment, the cabling, everything else that is needed, we made the decision to do long-term strategic partnerships with key providers."
The stability of a long-term supply partnership can make the deployment and development of projects faster and simpler, and also serves to create more stable and secure supply chains. Developers with pipelines of multiple projects can benefit from this stability and relationship-building, Thesiger said, rather than operating on a project-by-project basis as the industry did in its more juvenile days.
Relationships like these are already making headlines, such as the one between US developer Silicon Ranch and module manufacturer First Solar, which have a standing 4.7GW supply deal in place over multiple years.
The theme was extended to ESG concerns as well. "Especially as we start to see more pressure for reporting requirements in ESG, that close, intimate relationship is required to really extract the value, the clarity, the transparency of the underlying supply components and your underlying value chain," said Ross Grier, UK managing director for NextEnergy Capital.
PV Tech Premium published a feature in December discussing the central role that ESG now plays for investors in solar projects, and the topic was frequently under discussion at the Solar Finance and Investment Europe conference.
"Everybody understands that, especially in things like the solar supply chain, that improving the ESG components is a journey," Grier said, "to take the entire industry on a journey to drive pressure on manufacturers in the supply chain, to improve their own processes and systems, and collectively we solve the problem."