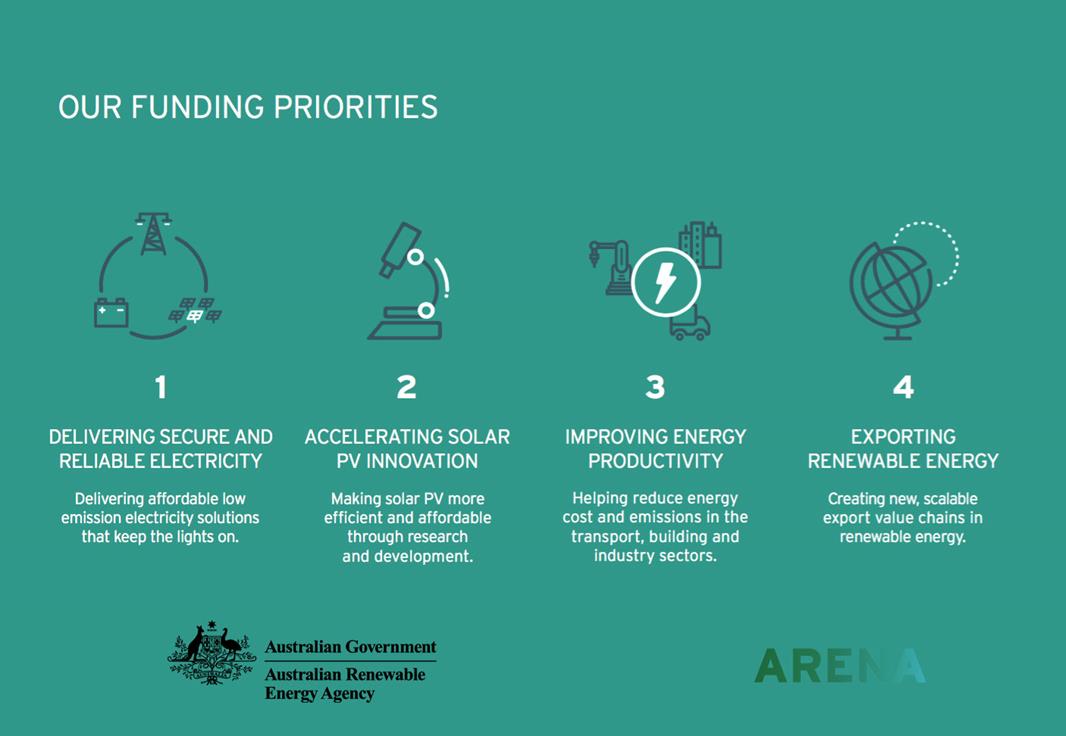 The Australian Renewable Energy Agency (ARENA) launched its new investment plan prioritising how to use US$800 million worth of funds in the next few years, with solar PV innovation one of the main new areas of focus.
The plan, titled 'Innovating Energy', puts forward four new priorities and since 1 May all new funding applications have been assessed using these criteria.
ARENA noted that large-scale solar in Australia is closing in on price parity with wind power five years earlier than expected. However, the Agency wants to make PV even more competitive through R&D to hit greater efficiencies and further reduce costs.
The plan states: "Reducing the cost of solar PV to less than AU$0.06/kWh (US$0.04) and appropriate market conditions could see solar PV produce more than 30% of Australia's electricity within 15 years."
ARENA will prioritise improving cell and module efficiency in silicon, perovskite and tandem cells. It will also focus on durability of PV modules with new encapsulation techniques to address degradation and new tools to uncover defects. It will also look across the range of balance of system (BOS) technologies to reduce costs in wiring, switches and inverters. New products with flexible and transparent applications will also be examined with an emphasis on turning R&D into manufacturing supply chains.
ARENA did not specific how much of its funding would go towards PV innovation, presumably because its funding is based on the individual applications that it receives.
Controversial cuts to ARENA funding early last year led to concerns in the industry about just how much long-term support would be going to solar R&D.
An Agency statement said: "ARENA will be focussed on demonstrating how renewable energy can add value to the electricity system, minimise the cost of grid infrastructure and maintain security and reliability."
In attempts to help make the grid more flexible for integrating renewable energy, the body will also investigate flexible capacity technologies and mechanisms such as energy storage and demand response. This includes technologies that control voltage or frequency to make the grid more stable, or that capture real-time data to detect and respond to power issues.
The plan also sets out how to go about applying for ARENA funding.
This week, a CSIRO and Energy Networks Australia (ENA) study found that distributed energy technologies such as solar and battery-based storage could save Australia AU$101 billion (US$75 billion) by 2050 and completely eliminate greenhouse gas emissions.