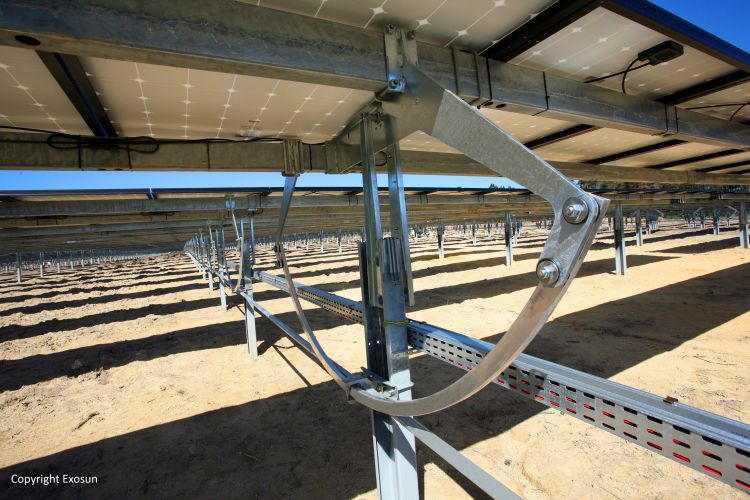 Array Technologies has been awarded more than US$1 million in damages and royalties on future sales of Exosun trackers that infringe one of its patents.
Last week a court in Arizona made the award along with the royalties of US$0.15/W on products adjudged to lean on an Array patent. An NREL report published in October 2017 estimated that the price premium for utility-scale plants with single-axis tracking was US$0.15/W.
The patent in question was filed in 2017 for a single axis system with multiple gearboxes linked to a single motor, the ability to accommodate uneven terrain and harmonic dampeners to reduce the impact of wind.
The case was filed in late August 2017, a few weeks after Exosun filed for bankruptcy.
Exosun's assets were acquired in January 2018 by the steel and mining giant ArcelorMittal.
A spokesperson for the company said it had not acquired Exosun Inc, and so the judgement did not affect ArcelorMittal as it had only purchased the assets of Exosun France. At the time of writing, ArcelorMittal was actively marketing the ExoTrack HZ, the product named in the original complaint by Array against Exosun Inc.
Array Technologies declined to comment on the case.
This story has been updated to clarify that ArcelorMittal did not purchase Exosun Inc