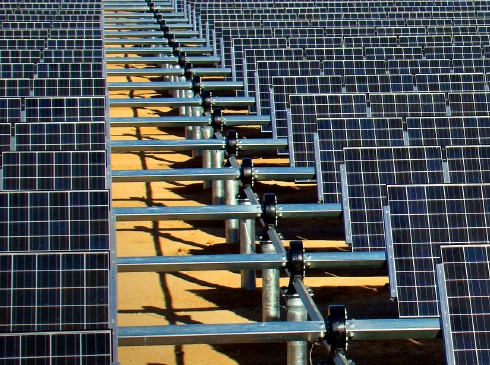 Solar tracker specialist Array Technologies has been chosen to supply 586MW of trackers across six utility-scale solar projects in Australia.
The company will provide its DuraTrack HZ v3 trackers to the projects, which are scheduled for commercial operation in 2018.
The projects in Queensland include Ross River (148MW), Whitsunday (69MW), Hamilton (69MW), Daydream (180MW) and Hayman (60MW). Array is also supplying to Gannawarra (60MW) in Victoria.
Having expanded into Australia in March, Array Technologies is also supplying trackers to three New South Wales projects developed by French firm Neoen: Parkes (66MW), Griffith (36MW) and Dubbo (28MW), which are due to be complete by the end of 2017.
"Australia is an important market for Array's global business strategy," said Ron Corio, Array Technologies' founder and CEO. "Given the fast trajectory of this market, it is critical that in the design process, developers fully understand the long-term cost and performance implications of their equipment selection."