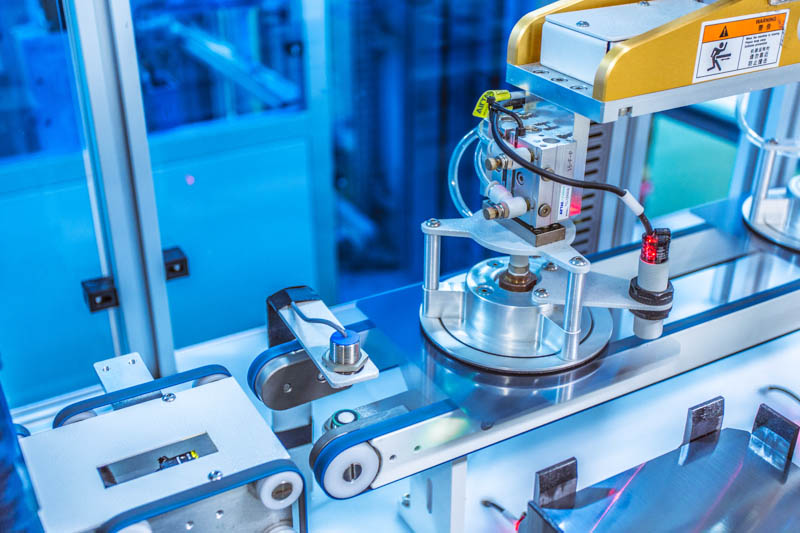 LONGi finally released its awaited 2020 annual report and Q1 2021 update last week, providing the solar industry with a full and clear picture of the top five module producers' performances and developments over the last year.
LONGi achieved revenue of RMB54.583 billion (US$8.4 billion) in 2020, a year-on-year growth of 65.92%, and a net margin of RMB8.552 billion yuan (US$1.31 billion), up 61.99% year-on-year. The Q1 2021 report also reveals that LONGi achieved revenues of RMB15.854 billion (US$2.44 billion) throughout January to March this year.
Each of the annual reports released by the top five module producers, namely LONGi, JinkoSolar, TrinaSolar, JA Solar and Canadian Solar, register some highlights. Their performances in revenue, net margin, shipments, overseas market share, capacity expansion and other aspects stand out remarkably; the total revenue of those five companies now stands at around RMB169.168 billion (US$26 billion).
Top five module manufacturer shipments in 2020
LONGi: 24.53GW
JinkoSolar: 18.8GW
Trina Solar: 15.92GW
JA Solar: 15.88GW
Canadian Solar: 11.3GW
TOTAL: 86.43GW
Li Zhenguo, CEO of LONGi, told PV Tech in an exclusive interview last January in Abu Dhabi that while gross profits were low at the time, the module sector would consolidate heavily in the coming years.
"In 2018, the top 10 module manufacturers in the world took up 50% of the market. We believe in less than three years, the top five module suppliers may take up 70% of the market. Module manufacturing can become a very profitable link by then," Li said.
Now, just over a year later, his prediction is starting to take shape. Those leading module producers took up nearly 70% of the market share for module shipments over the last year.
IHS has pointed out in an analysis report that the six leading manufacturers share 78%-81% of the module market together, according to their shipment statistics in 2020. The module sector has seen a transition over the last few years, from a pattern before 2019 that second tier companies compressed the survival space of small-sized companies, to a setup today that top producers dominate the market and compete with each other.
Data shows that the top five companies achieved total module shipments of over 86GW in 2020, and that figures is expected to scale up to an even higher level in 2021.
Furthermore, there is no sign that this capacity expansion will stop. According to published plans, LONGi is expecting 65GW at the end of 2021, while TrinaSolar, JA Solar, JinkoSolar and Canadian Solar plan to reach a capacity of 50GW, 40GW, 7GW and 25.7GW respectively by the end of this year.
Estimated capacities for top five module manufacturers in 2021 (GW)
| Manufacturer | Module (GW) | Cell (GW) | Wafer (GW) |
| --- | --- | --- | --- |
| LONGi | 65 | 38 | 105 |
| JinkoSolar | 37 | 27 | 33 |
| Trina Solar | 50 | 35 | N/A |
| JA Solar | 40 | 30 | 30 |
| Canadian Solar | 25.7 | 13.4 | 11.3 |
In terms of cells and wafers, these majors have their own plans as well. LONGi expects to produce 105GW wafers at the end of 2021, while TrinaSolar has formed an in-depth cooperation with Tongwei, as the two signed an agreement on a joint investment in wafers, pull-rods, slices and cells. One project in particular will produce 40,000 tons of high purity polycrystalline silicon a year, while another is to produce 15GW of pull-rods, slices and cells annually.
For these reasons, 2021 will be another year that these big players secure major leaps in capacity, and further enhance their hold of the industry. IHS notes that the threshold to enter the sector is already high, as built up by comprehensive strengths like well-known brands, channels and stability of supply. IHS predicts the module sector will only hold less players, not more, in the future.
According to guidance figures for module shipments in 2021, the gap between top tier module manufacturers and the rest will grow even larger, making the prospect of a hugely consolidated market more like. Soon enough, solar module providers could be dominated by an oligarchy of just a handful of manufacturers.
| Manufacturer | Estimated 2021 Shipments (GW) | Feature Product Series |
| --- | --- | --- |
| LONGi | 40 | Hi-Mo 5 |
| JinkoSolar | 25 – 30 | Tiger Pro |
| Trina Solar | 30 – 35 | Vertex |
| JA Solar | 25 – 30 | DeepBlue 3.0 |
| Canadian Solar | 18 – 20 | HiKu, BiHiKu |
Edurne Zoco, IHS Markit executive director for clean energy technology, told PV Tech, "After the price surge in the supply chain last year, the upper stream of solar industry is turning to some other focuses, and paying more attention to profitability. All top module manufacturers are listed enterprises, which means they need cash to cover equipment cost and invest in product R&D. The industry can be reorganised [for this larger scale]."