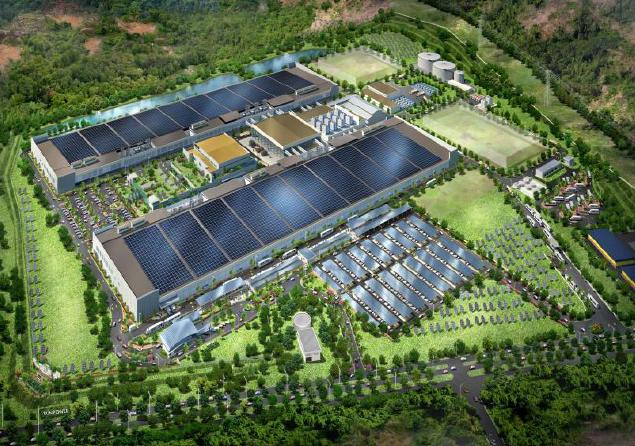 Major flat panel display manufacturer AU Optronics Corp reported a significant reduction in its solar business unit's losses in 2016, after receiving a US$170.1 million cash payout from SunPower to exit its joint venture (JV) manufacturing operations in Malaysia, last September.
In reporting 2016 financial results, AUO's solar segment revenue for the year was NT$24,262.3 million (US$748.8 million), a decrease of 10% from NT$26,954.2 million in 2015.
AUO noted that the decrease in solar segment revenue was primarily due to a decline in the selling prices of ingots, wafers and modules as a result of un-favourable market conditions in the solar industry, in the second-half of 2016.
The company had been assigning impairment write-downs to its solar business unit in recent years, including around US$34 million in 2016, due to long-term assets with lower capacity utilization rates, notably in polysilicon and ingot/wafer production, which had limited efforts to achieve profitiability, something not seen in at least the last five years.
However, AUO's solar segment loss decreased to NT$365.1 million (US$11.3 million) in 2016 from NT$1,704.8 million in 2015, primarily due to the change in product mix, the closing down of its un-profitable polysilicon business, M.Setek and the cash payment from SunPower.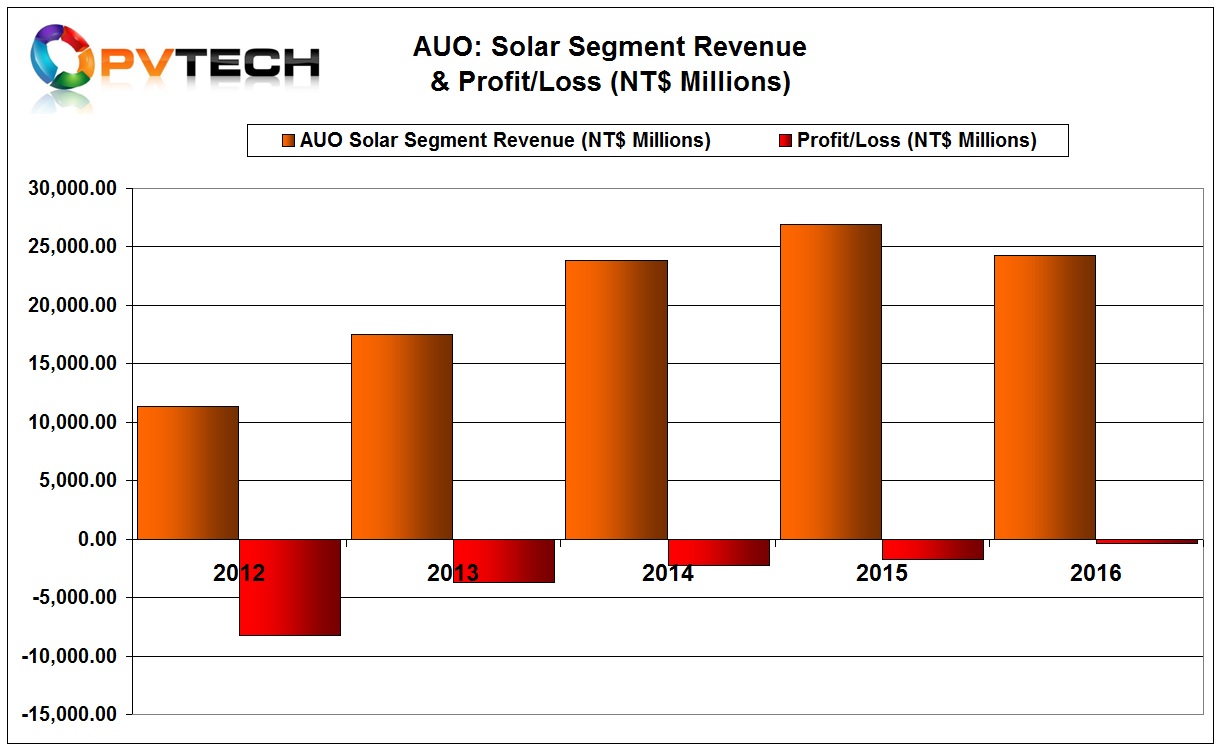 The company noted that its solar business unit, post the SunPower JV had a nameplate capacity of 455MW for solar module production per annum, 36 million pieces of wafer capacity per month, and 700MT of ingot capacity per month.